This article is more than 1 year old
IBM has another crack at HCI, analysts say container-centric software-defined storage approach could shake things up
Big Blue also slurps Turbonomic to give hybrid clouds an injection of AI automation
IBM has made some interesting container-and-hybrid-cloud-centric moves.
Earlier this week the company announced its intention to deliver a container-native software defined storage product, called IBM Spectrum Fusion, in the second half of 2021. Big Blue said it will initially be sold as a hyperconverged infrastructure that includes Red Hat OpenShift and can handle virtual machines and containers, or provide software defined storage "for cloud, edge and containerized data centres."
As observed by a trio of Forrester analysts, IBM's move is interesting because most hyperconverged infrastructure is built around virtual machines. And while VMware has its own Tanzu container stack, Forrester said that while it is virtualized, it is also "… monolithic, and the native scale-out features brought to the market by open source-derived alternatives will make some infrastructure managers take a second look before reupping their existing licensing."
Open-source alternatives to VMware will make some infrastructure managers take a second look
By contrast: "IBM's system provides storage capabilities that serve as a Swiss Army knife, letting you graft almost any storage technology into a single namespace and providing ease of portability for data as well as portability for workloads using Kubernetes," the analysts wrote.
"This will mark an inflection point for hyperconvergence as enterprise compute transitions to a new cloud-native model, with offerings like Spectrum Fusion helping to accelerate the transition," the trio added.
IBM also sells hyperconverged infrastructure in partnership with Nutanix.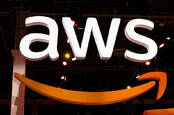 AWS on track to be bigger than IBM by Christmas, once Kyndryl is spun out
READ MORE
Big Blue's other move is to acquire Turbonomic, the artist formerly known as VMturbo. Neither party has been gauche enough to discuss money – The Register understands $2bn could change hands in a best-case scenario – preferring to instead talk about Turbonomic's ability to automate application infrastructure across hybrid clouds.
Or as the joint canned statement puts it: "With Turbonomic's Application Resource Management software integrated with the APM and real-time observability capabilities of Instana and the ITOps capabilities of IBM Cloud Pak for Watson AIOps, customers will be able to assure application performance and minimize costs through new levels of optimization."
Buying Turbonomic also means IBM and Cisco get to have an interesting chat, as Turbonomic is OEMed by Switchzilla as "Intersight Workload Optimizer." ®