This article is more than 1 year old
China cracks down on 'excessive' user data harvesting, gives 33 apps ten days to clean up their acts
Alibaba, Tencent and Baidu among those in strife
China says it has identified 33 apps that illegally collect information not necessary to their services, and has given their operators ten days to perform "rectification".
The apps – including some from Chinese web giants Alibaba, Baidu and Tencent – were told of the deadline in a May 1st announcement from the Cyberspace Administration of China.
May 1st was also the day on which China's new regulations for use of personal information by apps came into force. The new regulations require that apps get informed and active consent from users, and when China's Ministry of Industry and Information Technology introduced the scheme in February 2021, it promised extensive scrutiny of apps to ensure they comply.
Among the sins of the apps listed on Saturday are not seeking consent, improperly using data and, in the case of a mapping app, using location data to display ads.
The ten-day deadline for a fix may be performative, as the new regulation and the Cyberspace Administration's intention to enforce them are not secret, while Chinese corporations are seldom taken surprised by new legislative requirements.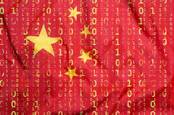 China requires 'self-correction' of monopolistic behaviour by 34 local web giants
READ MORE
But the crackdown comes on top of an anti-monopoly crackdown and the near-constant introduction of new privacy laws, usually accompanied by language pointing out that Beijing is happy for giant web companies to grow and thrive, provided that their goals and activities don't negatively impact society.
No wonder Facebook doesn't operate behind the Great Firewall. ®