Boomi busts out of Dell with $4bn sale to pair of private equiteers
It's a cloudy world and Dell has now offloaded almost all its software assets
---
Dell has announced the sale of its Boomi Integration Platform as a Service (iPaaS) outfit.
The $4bn deal, announced late on Sunday US time, sees Dell offload the business unit to Francisco Partners and TPG Capital.
Dell's canned statement about the deal is full of kind words about how well Boomi has done under Dell's wing, since its acquisition for an undisclosed sum in 2010, and what a bright future it has under its new owners.
But perhaps the most important part of the statement comes from Jeff Clarke, vice chairman and chief operating officer at Dell Technologies, so said the company is now "focused on fuelling growth by continuing to modernize our core infrastructure and PC businesses and expanding in high-priority areas including hybrid and private cloud, edge, telecom and [ITaaS offering] APEX."
To offer some context around Dell's focus, here's a potted history of Dell's software acquisitions and divestments.
IaaS-for-legacy-systems outfit Virtustream continues to operate as a Dell company.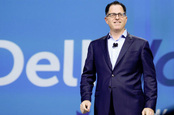 Bloody Dell! The humble notebook made the difference between a crappy fiscal 2021 and a good one
READ MORE
Despite all the above divestments, Dell is far from done with software. The company remains committed to co-development with VMware and can't help but cut code to drive its storage arrays. But with Boomi's binning, the company appears to be done as a software vendor.
The sale is due to close by the end of 2021. Dell hasn't said how it will use the $4bn in cash heading its way, but the company has consistently said it likes the idea of quickly paying down debt. ®