This article is more than 1 year old
Vodafone building world-girdling hybrid analytics apps capable of slurping 50 terabytes a day
Promises personalised services, software-driven networks, all the fun of an SAP migration to Google cloud
Vodafone has signed up for another six years of fun with Google and its cloud.
The telco now plans to build "a powerful new integrated data platform with the added capability of processing and moving huge volumes of data globally from multiple systems into the cloud."
The new platform will be called "Nucleus" and will be capable of ingesting 50 terabytes of data each day, from sources across Vodafone's global operations and the SAP rig it will move to the G-Cloud.
An app running on the platform, named "Dynamo", will let the carrier "more quickly offer its customers new, personalised products and services across multiple markets."
Dynamo also appears to have a role informing networking configurations, as Vodafone promises it will allow "smart network features, such as providing a sudden broadband speed boost." The carrier says the app will also it to "precisely match network roll-out to consumer demand, increase capacity at critical times, and use machine learning to predict, detect, and fix issues before customers are aware of them."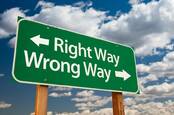 If your internet wobbled last weekend, you have Vodafone India to thank for it
READ MORE
A Digital Twin of Vodafone's operations will also be built in the G-Cloud.
Google's helping Vodafone to build Nucleus, making this a win for the cloudy contender for both IaaS and consulting. And maybe for its Anthos multi-cloud Kubernetes , too, as Google says Vodafone is working with "the latest hybrid cloud technologies from Google Cloud." ®