'Big updates' to Mac design app Sketch add real-time collaboration – but you'll need to fork out for a subscription
Perpetual licence still offered, but with downgraded features
Mac-only drawing application Sketch is being repositioned as "a fully integrated platform for design and collaboration," though non-subscription users now have downgraded licences.
Sketch is popular for prototyping designs for websites and user interfaces. Although less feature-rich than projects from its giant competitor, Adobe, Sketch is appreciated for its clean user interface and is well supported by plugins.
Collaboration is a key feature for prototyping and Sketch founders Pieter Omvless (CEO) and Emanual Sá (chief design officer) have posted about the future of the product.
"Over the past few years, we've evolved Sketch to be more than the Mac app," they said, referencing the cloud-based collaboration features which have been added, now including simultaneous multi-author editing, provided that Sketch designs are saved to a cloud-hosted workspace. This feature was in preview but is now available to all subscribers.
Omvless and Sá also highlighted the updated cross-platform web application, which allows designs to be viewed, discussed, and exported in the browser, though for creating and editing designs the Mac-only desktop application is still required.
Updates include more advanced document permissions, which can now be set to View, Inspect, or Edit for specified users, and a new private area for each users of a Sketch workspace, for draft designs.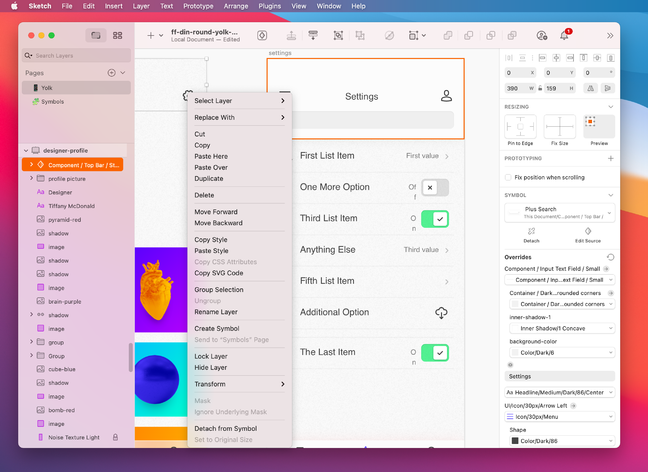 Sketch is a Mac design application mainly used for prototyping web and Mac applications
Version 72 of the Sketch Mac application has just been released, with the main new features being the real-time collaboration mentioned above, and what the company claimed is "a whole host of rendering and performance improvements." There is improved support for linked JSON data sources as well as new shortcuts for aligning layers.
While these are welcome features, one thing that has not gone down as well with users is that customers without a subscription will have their licence downgraded in future. "You lose features as of the latest update with the license. You can't share documents with a link or use the inspector with the license anymore. You'd need the subscription," complained one on Twitter.
Sketch has long had two pricing models, one subscription-based and one perpetual. The precise change is that in the old model, the perpetual licence bought customers one year of cloud features and updates, following which the application could be used indefinitely but without updates or cloud. In the new model, the perpetual licence still exists, though it has been somewhat buried on Sketch's pricing page and no longer has any cloud access.
Licensing: Are you local?
In a separate post, Sketch described "carefully considered changes to our licensing model," explaining that "as a result of the changes, licenses are becoming Mac-only licenses. With a Mac-only license you'll get access to the Mac app only, so you can work on local documents. Licenses do not include the option to save or open files from the web app, or any collaboration features (including real-time collaboration)."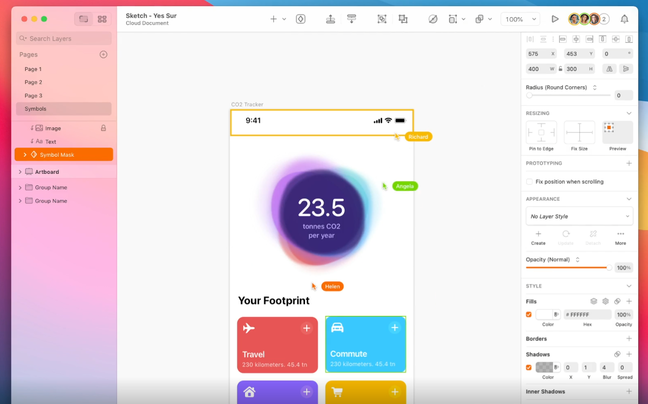 Three designers work on a design simultaneously using the Sketch real-time collaboration feature
The company did add that "this applies to any new license immediately, and to any existing licenses at their current expiration date," meaning that cloud access remains for existing perpetual licences until the expiration of update support. There is also an increase in price, in that the old licence cost $79.00 to renew, and the new one $99.00.
It looks like the strategy is to make the perpetual licence less attractive so that more users will migrate to subscriptions, giving them all the cloud features and giving Sketch regular future revenue.
This is the same path Adobe went down years ago. The last version of the perpetual licence Creative Suite was CS6, released in 2012, since when it has been subscription or nothing. Sketch therefore remains distinctive in still offering its "Mac-only" licence, even though it is upping the pressure to migrate. ®