This article is more than 1 year old
RIP Spencer Silver: Inventor of the Post-it Note, aka the office password reminder, dies
Pen and sticky paper still a great analog productivity hack
Obit Spencer Silver, the co-creator of Post-it Notes found in offices all over the world – occasionally with passwords written on them – has died at the age of 80.
Born in San Antonio, Texas, in 1941, Silver studied chemistry at Arizona State University, and then completed a PhD at the University of Colorado, Boulder in 1966.
He joined 3M not long after graduation and focused on experimenting with adhesives.
The turning point of his career arrived when he created a type of glue that was strong enough to bind to surfaces yet weak enough to peel off easily. The adhesive was robust, too, it could be repeatedly tacked to paper and removed without leaving any sticky residues or damaging the document. Not quite what he was hoping for – a glue strong enough for aircraft construction – but it had potential.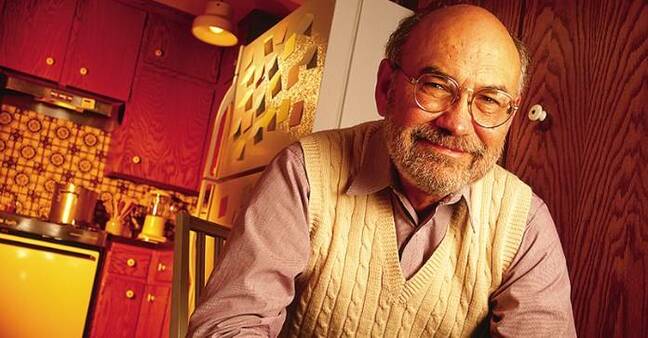 Spencer Silver ... Check the background – he ate his own dog food. Source: 3M
The substance, described as having a microsphere structure, "kind of sparkled in the light," Silver said. However, he needed an application for it, and spent five years trying to get people at 3M interested in the substance.
Eventually he ran into coworker Art Fry, who had just the right idea. Fry wanted to try using the glue to prevent bookmarks from falling out of his hymn book when he sang in church, and thought Silver's invention could work. In 1974, the prototype Post-it Note was created.
"We were the right team to make it happen," Fry said. "It was like we were joined at the hip. Without his microspheres, I couldn't have made Post-it Notes, tapes, and labels. And without the Post-it products, his microspheres might not have found an application."
An office staple is born
Fry began testing their product in the 3M offices. Colleagues quickly took to the sticky writing pad; they jotted their notes, passed them around, and stuck them anywhere they wanted.
The company eventually launched the product in four US cities and named it Press 'n Peel. It wasn't an overnight success, however, until 3M decided to market the stationery directly to consumers. By 1980, they were sold all around the United states in its traditional yellow-colored paper, and were later introduced to Canada and Europe.
Silver continued to work at 3M while the Post-it Note skyrocketed in popularity. The company introduced new pads in different colors, shapes, and sizes, and it continues to sell tens of billions of units each year.
Silver, known as "Spence" around the office, spent the latter years of his career at 3M working on avoiding the mistakes that kept potentially useful inventions from being commercialized.
John Banovetz, today 3M's chief technology officer, was hired by Silver as a research scientist in 1995, and paid tribute to his mentor and the attitude he showed.
"Spence was a remarkable man who I'm proud to have known and called a friend and mentor," Banovetz said. "He epitomized the 3M approach to R&D – science driven, collaborative, creative, and making an impact in the world."
By the time he retired in 1996, Silver had 37 patents to his name. He also won the 1998 American Chemical Society Award for Creative Invention and was entered into America's National Inventors Hall of Fame in 2010 and Minnesota Science & Technology Hall of Fame in 2011.
Silver died on May 8 at his home in St Paul, Minnesota, from complications from ventricular tachycardia, a heart disorder that leads to abnormally fast heartbeat rates, according to The New York Times. He had a heart transplant 27 years ago.
Silver is survived by his wife, Linda, his daughter Jennifer, and his two grandchildren, Zachary and Zoë. ®