This article is more than 1 year old
Frontier sued by FTC, six states for allegedly over-promising, under-delivering broadband
ISP denies wrongdoing, notes how difficult it is to get wires to rural areas
ISP Frontier Communications was sued on Wednesday by the US Federal Trade Commission and law enforcement agencies six states for allegedly misrepresenting the speed of its internet service and for billing customers for service it didn't provide.
The FTC filed its complaint [PDF] with the support of Attorneys General from Arizona, Indiana, Michigan, North Carolina, and Wisconsin, along with the district attorneys' offices of Los Angeles County and Riverside County, representing California.
The complaint, filed in a federal district court in central California, accuses Frontier of misrepresentation and unfair billing under the FTC Act and of violating various state fraud and business practice statutes.
"In numerous instances, Frontier has sent consumers advertisements for DSL Internet service at speed tiers that Frontier could not provide to them," the legal filing says.
Nonetheless, the American telco is said to have billed many customers for internet speeds not provided.
"Since at least January 2015, thousands of consumers complained to Frontier and government agencies that the company failed to provide DSL Internet service at the speeds they were promised," the FTC said in a statement. "Many consumers have complained that the slower speeds actually provided by Frontier failed to support the typical online activities they should have been able to perform at the speed tiers Frontier had sold to them."
The legal complaint says that in 2019 a management consulting firm analyzed the records of Frontier's 1.5 million DSL customers and found that about 440,000 or 30 per cent were potentially oversold on speed tiers beyond what was actually available to them. Currently Frontier provides DSL service to about 1.3m subscribers in 25 states.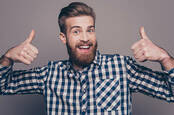 US broadband is scarce, slow and expensive. 'Great!' says the FCC
FROM THE ARCHIVE
In response to subscribers' complaints since 2015, the Attorneys General of Minnesota, Pennsylvania, Nevada, New York, Washington, and West Virginia, have brought enforcement actions and there have been multiple settlements intended to remedy the situation. Nonetheless, Frontier's behavior continues to draw fire.
Frontier declared bankruptcy in April 2020. Last month, it emerged from Chapter 11 protection, having shed $11bn in debt and ready to push into the fiber broadband market [PDF].
"Frontier believes the lawsuit is without merit," the ISP said in a statement to The Register. "The plaintiffs' complaint includes baseless allegations, overstates any possible monetary harm to Frontier's customers and disregards important facts including the following:
Frontier offers Internet service in some of the country's most rural areas that often have challenging terrain, are more sparsely populated and are the most difficult to serve.
Frontier's rural DSL Internet service was enthusiastically welcomed when it was launched and has retained many satisfied customers over the years.
Frontier's DSL Internet speeds have been clearly and accurately articulated, defined and described in the Company's marketing materials and disclosures.
"Frontier will present a vigorous defense." ®