This article is more than 1 year old
IBM Cloud's biggest region hit by five-hour Severity One brownout
When we logged in for the status report, IBM was touting $25 gift vouchers to customers brave enough to review its cloud
Are you hungry? And what do you think of IBM Cloud? The Register asks because Big Blue is offering US$25 gift vouchers – enough for a decent lunch – for customers that review its cloud.
The Register noticed the offer when logging in to check on a new Severity One incident that hit IBM's cloud on Wednesday, US time.
The incident kicked off at 21:20 UTC on May 19th and meant "Users may experience issues accessing services in the US-South region". US-South is in Dallas, Texas, hosts ten data centres plus one of IBM's two Federal Data Centers.
While the reason for the problem was identified in literally one minute, according to IBM's incident report, full service was not restored until 02:16 UTC on May 20th.
Three hours elapsed between notification of the outage and advice that "most services" had recovered. Cloudy DB2 users had to wait longer than others to enjoy restored services.
As The Register was logging in to review updates to the incident report, we spotted the following.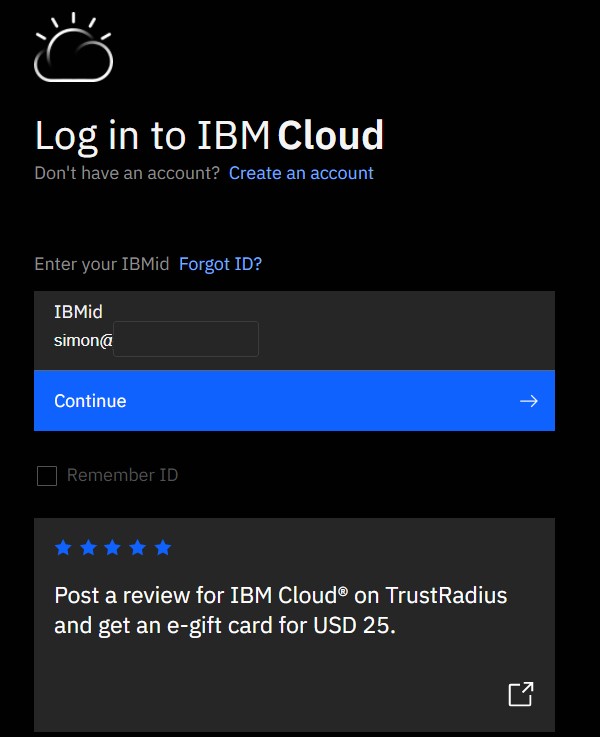 Click to enlarge
Clicking on the offer to post a review took us to a site The Register won't name, because doing so would suggest that we're swiping at a company that could be considered a competitor.
The page states the gift cards are for current IBM customers only, who "Must rate and review at least one IBM product … using an account verified using LinkedIn or a work email address."
"Gift card eligibility does not depend on the opinions you express," the page states.
Which is probably just as well because IBM cloud users may find it hard to be positive given the company's cloud had five Severity One issues in April 2021 alone, one of which was a recurrence of a problem previously deemed to have been solved. Today's incident is the second Severity One issue in May 2021. ®