This article is more than 1 year old
There's no 'Skype' in Teams: Microsoft lets signing key for its Debian Skype repository slip gently into the night
Summer Solstice: A time for dancing, druids, and certificate errors
Microsoft's inattentive approach to Linux has continued unabated, with reports that the signing key for its Debian Skype repository has expired.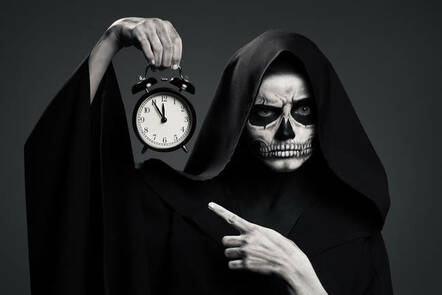 Last week we noted the dread 404 being returned to enthusiasts keen to do the apt-get fandango to grab some of Microsoft's wares on packages.microsoft.com, but things seem to have been returning to normal of late.
Sadly, for Skype, "normal" appears to be on the wrong side of bork for some Linux users as an expired signature left customers pondering how to get the chat platform safely down via apt.
"This is not the first time that Microsoft has forgotten to renew an apt key," muttered one user, "I'm guessing it won't be their last time either."
Ouch. Far be it from us to suggest that we are perhaps witnessing an attempt by Microsoft to steer users toward Teams on Linux rather than that old Skype thing. Not satisfied with axing beloved features, the company didn't bother to renew the GPG key.
The key is significant since it is used by the package manager to separate legit code from what might be a bit iffy.
@MicrosoftHelps Dear Microsoft. Are you planning to continue with Skype for linux? The GPG-key for the apt repository has expired at 2021-06-21

— Frank Disseldorp (@c64frank) June 22, 2021
A good question, Frank, and one that The Register put to Microsoft. It will be interesting to see which wins: the company's born-again fervour for all things penguin versus the occasional disinterest it has shown Skype now that Teams is very much the flavour of the month.
At the time of writing, the problem has yet to trouble the Skype UserVoice forum (cryptocurrency requests and complaints about the user interface update still dominate).
"Reaching out to Microsoft to tell them is obviously pointless," said Register reader Tom, who directed us to the issue. He had a point. Frank's complaint received the response: "We truly appreciate your interest with Skype. Base [sic] on our understanding, you wanted to know if Skype are planning to continue with Skype for Linux."
We sense the dead hand of a bot at work. Although hopefully not through Skype for Linux. ®