This article is more than 1 year old
Jeff Bezos names the fourth person for the first New Shepard flight: Wally Funk
60 years after Alan Shepard made his Mercury flight, one of the Mercury 13 will get her turn
Jeff Bezos has upped the ante in the battle of the billionaire bros by handing a seat in the first crewed New Shepard flight to Virgin Galactic customer and member of the Mercury 13, Wally Funk.
Funk will be joining the brothers Bezos and the individual that spanked $28m on a seat in the New Shepard capsule on the 20 July flight.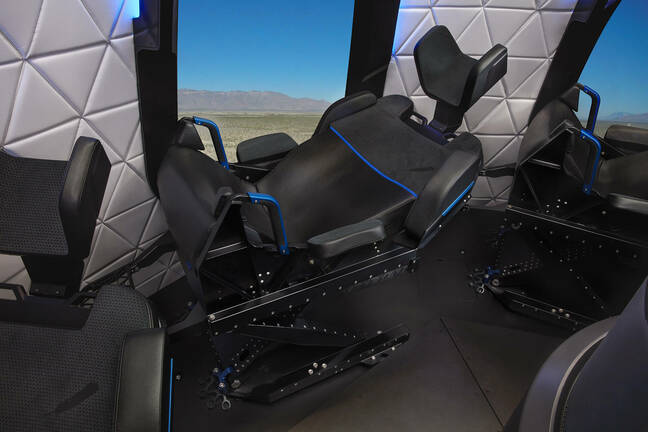 Blue Origin crew capsule seat
The Mercury 13 were a group of American women who successfully underwent the same screening tests as their male counterparts, the Mercury 7. Unlike the male astronauts, the 13 never flew in space and it would take until 1983 and Sally Ride's flight on STS-7 before an American woman reached orbit.
Funk, of course, will not be troubling orbit via the New Shepard (named for the first American man in space, Alan Shepard.) The capsule will be performing a straightforward sub-orbital lob like that first crewed Mercury mission, although the interior of the spacecraft is considerably more spacious than Shepard's Mercury capsule.
Bezos invited Funk as his "honored guest", and the 82-year-old enthusiastically accepted. It is, after all, almost 10 years since she put down the cash for a ride on Richard Branson's Virgin Galactic glider and, despite the success of the recent test flight, she would have had to wait until the successful conclusion of the flight test program before taking her seat.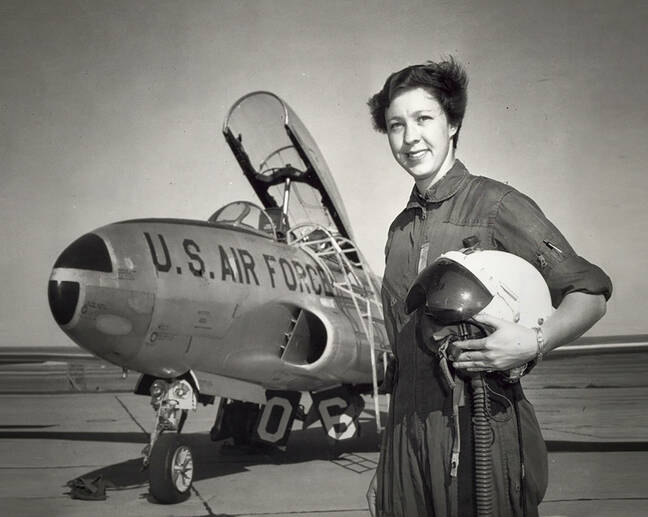 American aviator and Mercury 13 member Wally Funk
Funk was quick to list her achievements and flight hours during the video posted by Jeff Bezos. She was also the first female FAA inspector and first female NTSB air safety investigator. When she emerges from the capsule after flight, she will be able to add "oldest person ever to fly to space" to her CV, nabbing the title from Mercury 7 astronaut John Glenn, who returned to space in 1998 at the age of 77 aboard Space Shuttle Discovery.
The current holder of the title for oldest woman in space is Peggy Whitson, who turned 57 during a stint aboard the International Space Station in 2017.
The Register asked Virgin Galactic for its reaction to the news "I can confirm that Wally Funk is Virgin Galactic's Future Astronaut," a spokesperson told us, but there's no date for the flight.
In the meantime we look forward to celebrating the first, and long overdue, flight to space of Wally Funk. ®