This article is more than 1 year old
Who needs 'Bliss' in Teams when you can have the real thing on a Bristol bus?
If it ever escapes the boot loop, that is
Bork!Bork!Bork! Microsoft has recently taken to inflicting its greatest hits on users in the form of Teams backgrounds, which seem to serve no purposes other than reminding us that things were a bit better in the old days. Before Windows 10, before Microsoft 365, and before the company tried to ram subscriptions down our throats.
Bliss-fully nostalgic. 💫

New Microsoft Teams backgrounds just in time for #ThrowbackThursday. You can thank us later.

Read more and download: https://t.co/fi4PMndHWK pic.twitter.com/NfvkSYo29f

— Microsoft (@Microsoft) July 8, 2021
If you've had the good fortune to evade Microsoft Teams, you can still get that Windows XP experience on a Bristol bus, according to Register reader Viljo Wilding.
Instead of the usual information or CCTV footage shown to travellers, this example of mobile signage is trapped in a never-ending boot loop. In this case, an attempt to start Windows XP that ends in a Groundhog Day of failure.
For what it's worth, 1993's Groundhog Day precedes 2001's Windows XP by eight years. Indeed, Phil Connors had yet to experience Windows 95's Start Menu, let alone the green hills, blue skies, and security nightmares of Windows XP.
The bus itself was the number 8, which runs a similarly never-ending loop from Temple Meads to Temple Meads.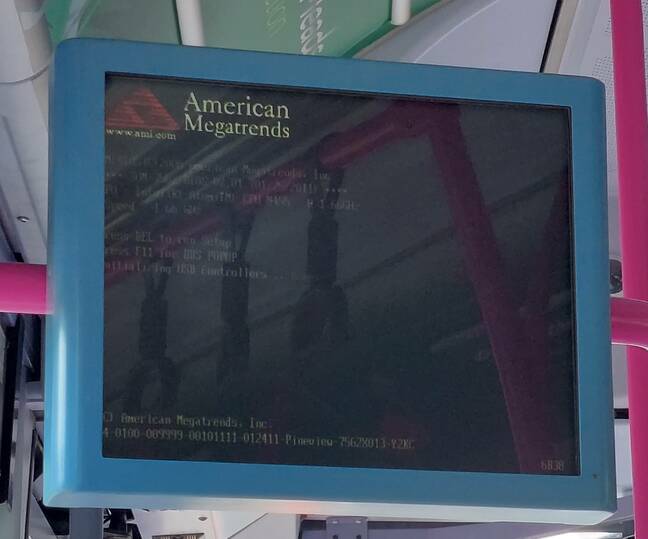 The bork on the bus goes round and round...
Still, there is sport to be had from diagnosing the issue. The BIOS screen looks like the onboard chippery is a humble 1.66GHz unit; possibly a Celeron or maybe an Atom. The presence of XP does, however, make us think the former is the likely candidate. Compression artefacts mean that a press of F11 is unlikely to really fire up a BUS POPUP, but you never know.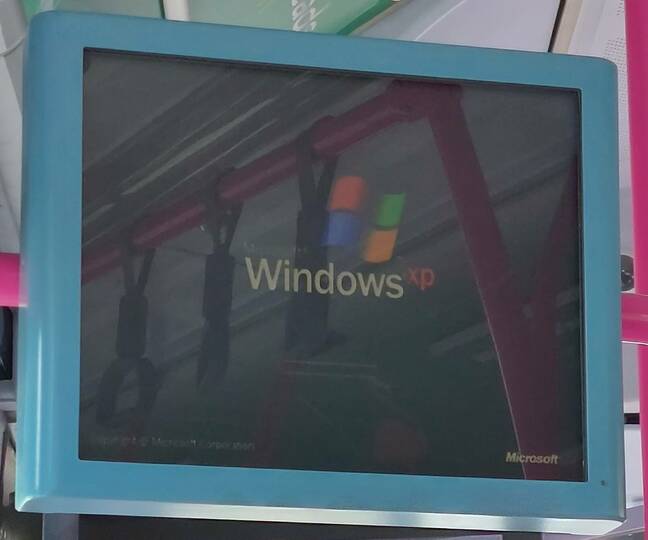 round and round, round and round... (Click to enlarge)
Dropping into Safe Mode might allow one to diagnose the issue, but without a keyboard attached, the poor device is cursed to go round and round.
Just like the wheels on the bus. ®