Paper Tiger Lake? El Reg gets its talons on the first Intel Core i7 Honor MagicBook 14
Impressive Chipzilla-powered ultrabook has plenty going for it
Review In November, Huawei bid farewell to Honor, its youth-focused brand that spanned mobile, PC, and wearables.
The reason was obvious: American sanctions had devastated the company supply chain and it was unable to effectively target customers outside of China, or produce kit to the same volumes it once did.
As an independent company, Honor has rebuilt its supply chain and is slowly reasserting itself in the market where it was once strongest. This has been a slow process, and the company has focused on PCs and wearables before the highly-competitive smartphone space. One of its first products to see a Western release this year is the Honor MagicBook 14.
It's different, but also very similar to previous models. In terms of form factor, Honor has retained the svelte aircraft-inspired design and the input setup. However, this year's version ditches AMD for Intel, touting a Tiger Lake Core i7-1165G7 processor instead.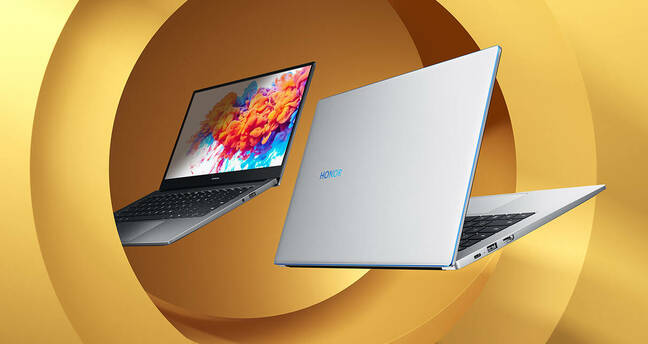 With AMD regarded as the top dog at the moment, the move to Intel may come across as a little bit curious. But this is still nonetheless a decent laptop, with relatively strong practicality and performance credentials.
As the name implies, the display measures 14 inches across, backed by a fairly middle-of-the-road LCD panel at a 1,920 x 1,080 resolution. Honor claims a 300 nits brightness, and a 1:1000 contrast ratio.
Although it doesn't quite match the visual splendour of the cheaper Retina MacBook Air, viewing angles are excellent and the display is bright enough to read even in the sunniest of conditions – which admittedly hasn't been much of a problem during the current British summer.
I have been a fan of the keyboards found on Honor and Huawei laptops for some time, as they offer exceptional stability, travel and comfort. This is just as true here and I was able to type for long stretches without feeling the fatigue or perceptible awkwardness that can come with shallower or more inconsistent keyboards. There was little-to-no flexing when pressing down, and the backlighting offered excellent visibility when toiling under the cover of night.
The trackpad is generously sized and highly responsive, making touch gestures feel intuitive. I have long thought that Honor (and Huawei) had some of fine touchpads, and the latest MagicBook 14 reaffirms that.
When it comes to connectivity, you will find a USB-C port, HDMI, and two USB-A ports (3.1 and 2.0 respectively). The lack of Thunderbolt feels like a glaring omission here, given the switch to Intel, and it dramatically limits the potential of this machine.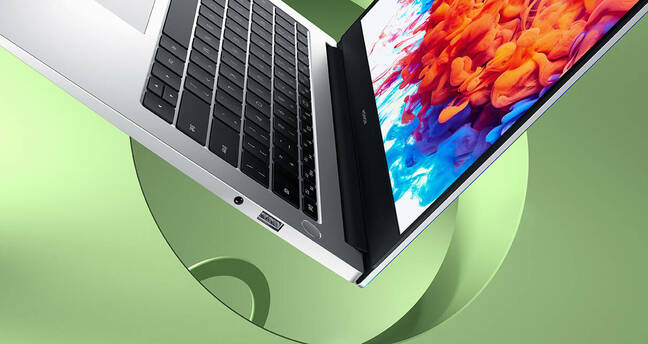 Crack open the case and you will spot a 512GB M.2 SSD, which you can upgrade later down the line. Sadly, the 16GB of LPDDR4 RAM is stubbornly soldered in place. Although 16GB is probably enough for most people, I imagine other more demanding punters would like the option to upgrade later down the line to 32GB, or potentially more. You can also replace the Intel AX201 wireless card, although as it supports both Wi-Fi 6 and Bluetooth 5.1, there aren't any good reasons to do so.
The quad-core Tiger Lake Core i7-1165G7, with 2.8GHz of base frequency and a 4.7Ghz turbo frequency, delivered good performance, with apps loading swiftly and complex web pages rendering with little delay. The inclusion of Intel Xe graphics, although not quite up to the same snuff as a discrete card, were capable enough for some light gaming, with Civilisation XI running happily enough at medium settings.
Battery life was okay, but hardly exceptional, and with brightness cranked up I found myself running for the charger after 7-8 hours of continuous usage. If you use the massive (and heavy) 65W charger that comes with the machine, you can get a full charge in around 90 minutes, with the halfway point hit in just half an hour.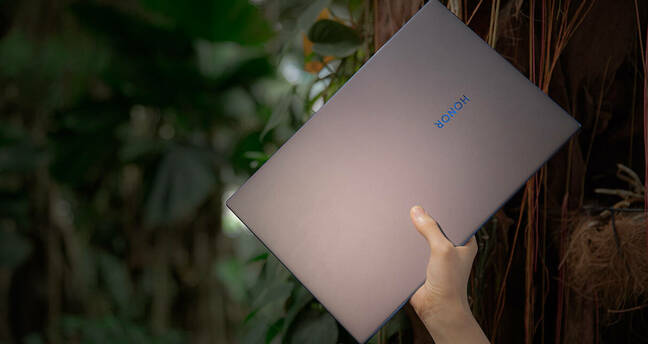 Overall, the higher-end Honor MagicBook is a good machine. Battery life is solid, but unexceptional, although you can overlook that to a degree thanks to the inclusion of fast charging. Similarly, we would have liked to have seen a higher resolution display panel, ideally 2K or above.
But that notwithstanding, performance was more than satisfactory, aided by some genuinely good thermal management. It gets hot during heavy workloads, but not oppressively so and the cooling fan is reasonably quiet. We are also fans of the well-crafted keyboard and trackpad, as well as the degree of upgradability seldom found within the ultrabook category.
The range of ports is solid, although the absence of Thunderbolt feels like a missed opportunity, particularly given the switch to Intel processors. With a €1,200 asking price (while the i5 model is available in the UK, the Core i7 one has yet to see a release on our shores), this would have elevated this machine from "good" to "exceptional." ®