Masco, a Hungarian chain of stores specializing in property surveillance and protection tech, has asked customers to avoid its head office because an unexploded World War II bomb has been found nearby.
An announcement sent to The Register – one of a daily torrent of press releases bafflingly sent to our corrections line – warns that the store in the outskirts of Budapest will be closed on Thursday morning due to the presence of the bomb.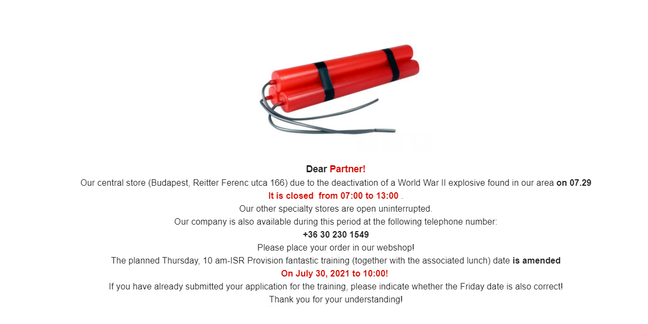 Click to enlarge
Customers are urged to shop online, instead. When they do so, they're shown the following notice: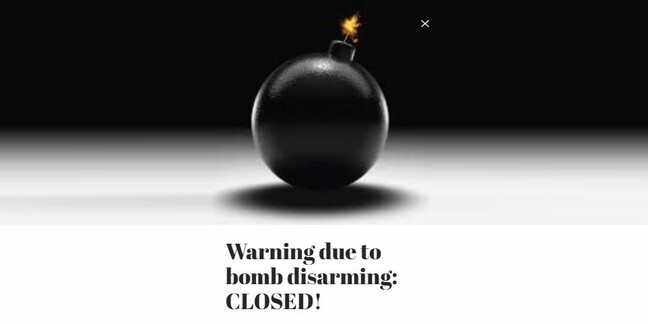 Click to enlarge
MASCO has also postponed training scheduled for today, no doubt to the relief of staff.
The unexploded ordnance appears not to have made local news, but The Register has found other reports suggesting that such incidents are not uncommon in Budapest.
We are, however, unaware of unexploded bombs closing tech shops anywhere in the past. ®