This article is more than 1 year old
Firefox 91 introduces cookie clearing, clutter-free printing, Microsoft single sign-on... so where are all the users?
Extended support release brings a handful of new features, but browser is still struggling for market share
Mozilla has released Firefox 91, with single sign-on for Microsoft 365, improved cookie clearing, automatic switch to HTTPS in private windows, and more, but the browser's market share remains small despite a redesign.
Microsoft single sign-on means that on Windows, if a PC is either joined to Azure AD (the directory used by Office 365), linked to a Microsoft account (as are almost all consumer PCs), or linked to an Azure AD account, Firefox will pick up that account and sign into sites like Office 365, OneDrive and Outlook.com automatically.
The feature is not on by default, but can be enabled in Firefox settings, reducing friction when signing in and avoiding the need to save the credentials in Firefox itself. Microsoft Edge also has this integration, but Google Chrome does not.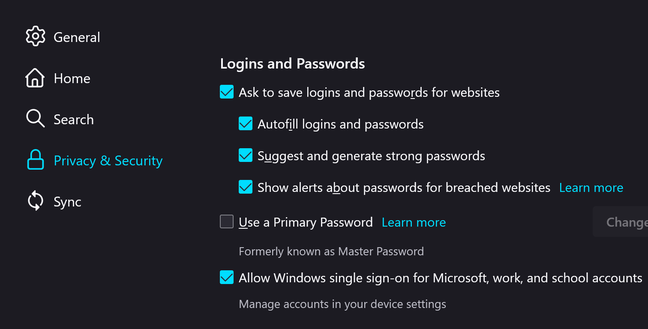 Single sign-on for Microsoft cloud users on Windows
Enhanced cookie clearing removes cross-site content when users clear cookies for a website. It is a confusing topic, because of third-party content embedded into websites. Previously, said Mozilla's privacy team, "if you were to clear storage for comfypants.com, Firefox deleted the storage of comfypants.com and left the storage of any sites embedded on it (facebook.com) behind."
This has now changed so that cookies and other website data is partitioned into "one cookie jar per website," rather than per domain, so that all data relating to that website is removed if the user clears the cookies. This feature would only apply if strict tracking protection is enabled, and only comes into play when users dig into the Manage Data option in privacy settings – so it is fair to say that most users will not notice any change. A more practical option for the privacy-conscious, perhaps, is to set Firefox to delete all cookies and site data when the browser closes, and to add exceptions for sites that are trusted.
Next, Mozilla has added automatic switching to HTTPS in private windows. Did not Firefox already do this? Not quite. From Firefox 83, users could set the browser to HTTPS-only mode which blocks access to sites which do not encrypt traffic with SSL (secure sockets layer). It is possible to add exceptions, but exceptions cannot be added for in-private windows. That is still the case, but now Firefox will attempt to connect over HTTPS if users browse to an HTTP site in private, as explained here.
Once again, the topic can be confusing, especially since many sites will themselves bounce a connection from HTTP to HTTPS automatically. Mozilla also said that "we expect that HTTPS by Default will expand beyond Private Windows in the coming months" so treat this as one more small step towards an SSL-only web.
There are other changes in Firefox 91. The Visual Viewport API, which allows scripts to detect the size, scale, and offset of the elements on screen that are actually visible, is now enabled by default. The simplified format for printing feature, removed in Firefox 81 in September 2020, has made a comeback. This feature removes buttons, ads, and background images, designed to improve readability and reducing use of expensive ink. That said, we noticed that the option does not always appear, perhaps depending on whether the algorithm thinks it can simplify the page successfully. The Register, apparently, is beyond simplification.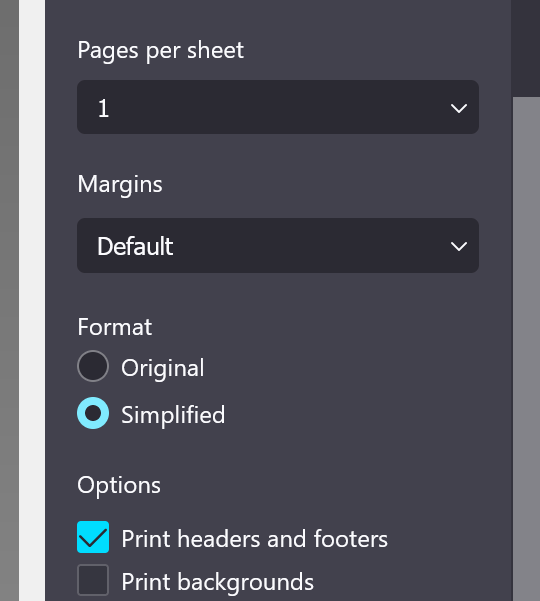 Simplified printing saves ink, but only appears for some pages
Firefox 91 is an Extended Support Release (ESR) so enterprise users can expect to receive this version in due course.
Firefox is an important web browser as it is one of few implementations of the specifications that define how the web works. The Chromium web engine primarily sponsored by Google and used in Google Chrome, Microsoft Edge, Brave, Opera, and many others is dominant, with Apple's Safari (based on WebKit, from which Chromium was forked) the other.
There are concerns over Google to some extent dictating web standards, as evidenced by the company's Michael Kleber, tech lead for Privacy Sandbox, saying: "The W3C doesn't get to be the boss of anyone, the decisions are going to be made at each of the browsers." The latest Firefox scored 513 out of 555 in an HTML 5.0 test site, compared to 528 for Edge and Chrome (scores that were obtained today on Windows 10, with the latest release version of each).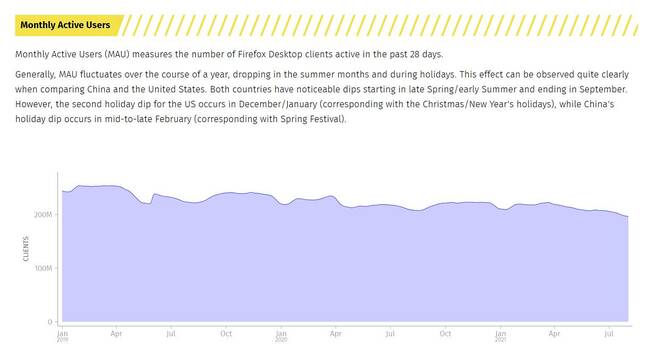 Firefox Monthly Active Users continues to decline
Mozilla may be concerned that despite a redesign its market share continues to falter. Mozilla's own figures show 196 million monthly active users at the beginning of August. While that seems a lot, it is down from 209 million one year ago, and 222 million in 2019.
Statcounter figures for July suggest a global market share of 3.45 per cent for Firefox, just ahead of Edge at 3.41 per cent. Chrome was at 65.13 per cent and Safari at 18.64 per cent. ®