This article is more than 1 year old
IBM's former Chinese Power Systems partner sues for theft of customer data
Alleges IBM China staff had access to confidential info and took it with them to new Inspur operation
IBM has been sued for trade secret misappropriation by a Chinese company called Beijing Neu Cloud Oriental System Technology Co., Ltd, over "fraudulent and unfair business practices" that allegedly saw Big Blue encourage use of Neu Cloud's customer information by staffers at server-maker Inspur.
According to Neu Cloud's complaint [PDF], its parent company TeamSun had been a distributor and implementor of IBM POWER technology since 2010.
"Between 2010 and 2014, reliant on its relationship with IBM, and at substantial expense, TeamSun developed technology solutions dependent upon IBM Power Systems products and actively marketed them in China," the complaint states.
TeamSun eventually created Neu Cloud to keep its Power Systems business bubbling. In July 2014, IBM even took a 19.35 per cent stake in Neu Cloud.
For its part, Neu Cloud promised to only buy kit from IBM.
"Consequently, Neu Cloud was completely reliant upon IBM's good-faith cooperation and willingness to supply Power Systems products on favourable prices and conditions, and IBM controlled Neu Cloud's pricing and sourcing for its products," the complaint states.
But by August 2014, Neu Cloud got wind that IBM was thinking of also working with giant Chinese ODM Inspur on Power systems. NeuCloud expressed its discomfort, and IBM assured it that it only wanted to work with Inspur on its WebSphere product.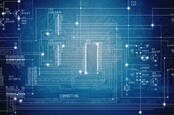 Get your royalty-free soft-core OpenPOWER processor core blueprints here. Extra, extra – read all about it
READ MORE
Neu Cloud was satisfied and in 2015, a deal was done. Neu Cloud's complaint states it and IBM "entered into an OpenPower Original Equipment Manufacturer Agreement, which allowed Neu Cloud to purchase IBM Power Systems servers, together with certain pre-installed software products, and to develop Neu Cloud's own solutions based on such servers and sell them to end users."
For the next couple of years, Neu Cloud and IBM went about their joint business, sometimes exchanging documents that included confidential information about Neu Cloud customers. A confidentiality agreement meant that IBM China knew that information could only be used in joint deals.
But in 2017 IBM and Inspur created a joint venture of their own called Inspur Power. Neu Cloud's complaint claims that JV meant its deal to buy Power Systems kit from IBM ended, and it was forced to buy from Inspur Power instead.
The complaint also alleges that at least two former IBM China staff who had worked with Neu Cloud, and seen confidential customer info, "were encouraged by IBM China to join Inspur Power".
Then in June 2018, Inspur Power "sent letters to certain end-user customers of Neu Cloud (customers that Neu Cloud had confidentially submitted to the individuals at IBM China) to the effect that Inspur Power was the exclusive dealer of Power Systems in China".
Neu Cloud alleges IBM drove the hires of former IBM China staff, and that Inspur Power profited from the knowledge of Neu Cloud customers.
Neu Cloud wants damages, punitive damages, and an injunction prohibiting the illegal conduct described in the complaint.
"We will vigorously defend ourselves against these claims," a spokesperson from IBM told The Register.
OpenPOWER ambition
The lawsuit adds further spice to a deal that was already controversial. In 2015 the deal with TeamSun/Neu Cloud was deemed of concern by The New York Times, which worried about the IP that Big Blue was sharing given TeamSun had ties to the Chinese government and officials who wanted the Middle Kingdom to be less dependent on US tech.
Chinese tech companies certainly liked working with IBM at the time, having noticed Big Blue's 2013 decision to create the OpenPOWER Consortium to broaden the appeal Big Blue's POWER architecture by licensing it to third parties.
Brad McCredie, who then served as CTO for IBM's Systems and Technology Group, said the plan was "taking our POWER IP, opening it up as well as decomposing it – the processor, the firmware, all of the key pieces – to enable people to innovate around Power platforms."
By 2014 IBM boasted it had 26 companies interested in OpenPOWER. Around a dozen of those companies were Chinese and they were so interested they formed the "China POWER Technology Alliance" (CPTA), an organisation that Consortium defined as "a mechanism to help global OpenPOWER Foundation members engage with China organizations on POWER-based implementations in China," according to a January 2015 blog post. Later in 2015 CPTA was invited to participate in the OpenPOWER advisory board, alongside the Facebook-derived Open Compute Foundation and the Linux Foundation.
Inspur was an early CPTA member and still makes POWER-powered servers.
But China these days seems more interested in the Arm and RISC-V architectures, probably due to Inspur's inclusion on the USA's Entity List of companies forbidden to access US technologies without a license. ®
Updated with IBM comment at 07:00 UTC, September 13th.