This article is more than 1 year old
Zoom's $15bn merger with Five9 probed by Uncle Sam for national security risks
Vid-chat giant's ties to China under the microscope by AG-led panel
Zoom's ties to China are at the center of a US government investigation into the video-conferencing giant's $15bn plan to take over Five9, a California call-center-in-the-cloud.
The snappily titled Committee for the Assessment of Foreign Participation in the United States Telecommunications Service Sector – known as Team Telecom under a previous president – is right now probing the planned acquisition. This interagency panel is chaired by Attorney General Merrick Garland, and has reps from the Pentagon and Homeland Security.
The FCC was reviewing an application [PDF] by Zoom and Five9 as part of the takeover bid until the regulator was asked by Justice Department official David Plotinsky to hold off until the committee had finished scrutinizing the overall deal.
In a letter dated August 27, and spotted this week on the FCC website by the WSJ, Plotinsky told the FCC that the committee is considering whether the acquisition of Five9 poses "a risk to the national security or law enforcement interests of the United States."
The Dept of Justice "believes that such risk may be raised by the foreign participation (including the foreign relationships and ownership) associated with the application," he continued, "and a review by the committee is necessary to assess and make an appropriate recommendation as to how the [FCC] should adjudicate this application."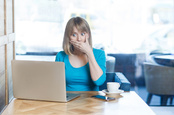 Zoom incompatible with GDPR, claims data protection watchdog for the German city of Hamburg
READ MORE
By foreign relationships and ownership, officials are referring to Zoom's links with Beijing. Not only was its encryption not that strong nor end-to-end, it also was spotted routing connections through China. Zoom promised to beef up its security, especially so when Uncle Sam found the vid-chat giant fell short of those promises.
Zoom also closed the paid-for account of US-based Chinese activists after they held an international Zoom meeting marking the 31st anniversary of the Tiananmen Square massacre. It carries out much of its development work in China, too. Taiwan banned the app.
Zoom's video-chat platform business boomed as the COVID-19 pandemic took hold globally. Hundreds of millions of people stuck indoors flocked to the service to hold virtual meetings with colleagues, tune in to classes and lectures, and keep in touch with friends and family. The corp is based in Silicon Valley and headed by founder and CEO Eric Yuan, a US citizen who was born in China.
A spokesperson for Zoom told The Register it was confident in completing its merger: "The Five9 acquisition is subject to certain telecom regulatory approvals. We have made filings with the various applicable regulatory agencies, and these approval processes are proceeding as expected. We continue to anticipate receiving the required regulatory approvals to close the transaction in the first half of 2022." ®