So you've spent well over a grand on a new Macbook Pro. How do you fancy spending even more than that amount, all over again, to mod your laptop so it resembles a, er, Microsoft Surface?
Judging by the the cult-like Apple worship practised by covens of fanbois and gurlz, we'd reckon that few people would take up the offer of turning their Macbook into an Apple-soft mutant.
But the optimistic bods behind a new project called ModBook beg to differ. They reckon people will spend up to $2,999 to turn their Macbook Pro into a Surface knock-off, allowing Apple aficionados to wrench off the screen and use it as a tablet.
Naturally, there's a funding drive now running on Kickstarter. It may even be successful. So how do the ModBook bods over in Los Angeles propose to desecrate your shiny new Apple product?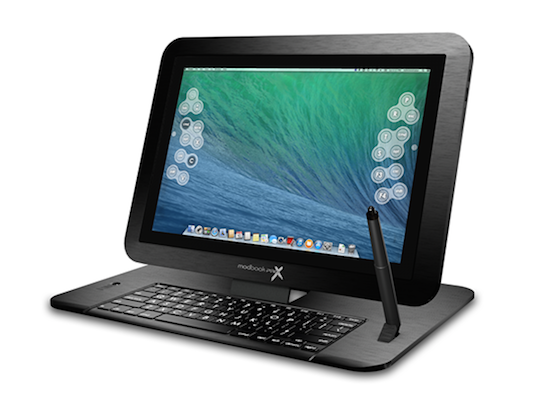 "The Modbook Pro X, like its predecessors, strives to be a respectful citizen in the Mac OS X ecosystem," its creators wrote. "Our hardware modifications are designed to preserve native functionality so as not to interfere with the base system's normal operations.
"Our experienced Mac developers create the software and hardware for the Modbook Pro X in tight adherence to all applicable Apple Mac Developer guidelines and Apple design guidelines for accessories and peripherals."
What this means is that you send ModBook a Macbook and they send it back as a two-piece device, with the high-resolution screen detachable from the keyboard.
It also comes with a "digitizer pen" to allow direct on-screen scribbling. This device offers 2,048 pressure levels, pen tilt and rotate functionality and a digital eraser.
A number of keyboard shortcuts have dedicated buttons on the back, allowing you to quickly navigate away from sensitive pages when a wife/boss/parent/sensitive member of the public walks past.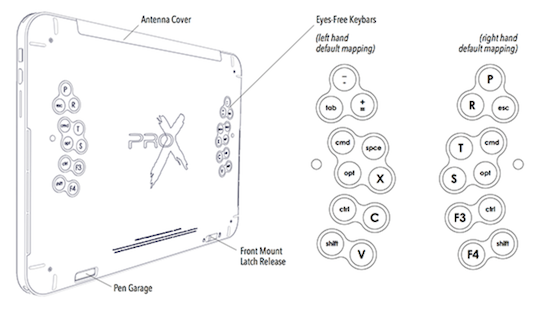 On Kickstarter you can buy the mod at a cost of $2,299, which is reduced from the eventual price of $2,999. Or, if you can't face buying a Macbook and then defiling it, you can pledge up to $5,689 to get a high powered Apple laptop which comes pre-ruined, a sum which is $800 lower than the eventual fee of $6,588, which will get you a ModBook with 2.8GHz quad-core Intel i7 processor, Intel Iris Pro 5200 and NVIDIA GeForce GT 750M graphics, 16GB RAM and 512GB PCIe flash storage drive.
You can almost imagine them thinking of buyers with more money than sense.
"I mean, really, what does Jony Ive or his team know anyway?" they might ask. "Why would anyone with serious money trust one of the most respected design squads in the world, when they could just spend $6,000 and get a mashed-up Macbook from us?"
To register your interest in destroying that lovely Macbook of yours, pledge some cash at Kickstarter.
With 34 days to go and $51,773 pledged out of a total goal of $150,000 (at the time this story was published), there are clearly people rich enough to do this.
To them we say: go forth and spend. But lend us a tenner first, please, as we can tell you've got a few bob knocking about. ®
Similar topics