This article is more than 1 year old
Australian PM and Deputy threaten Facebook and Twitter with defamation liability for users' posts
Big Tech's Australian lobby responds with more governance for its disinformation suppression code
Big Tech's Australian lobby has "bolstered the governance" of The Australian Code of Practice on Disinformation and Misinformation, after the nation's Prime Minister and Deputy PM both lashed Facebook and Twitter for doing too little to prevent anonymous trolls.
Australian Deputy Prime Minister Barnaby Joyce last week penned an opinion piece detailing how one of his daughters became the subject of salacious online rumours that he said are a "malicious lie".
Joyce called for Australia's defamation laws to apply to tech platforms, even if it is their users that post defamatory material.
"The platform must be held liable. If they enable the vice, they pay the price," Joyce wrote.
Australian PM Scott Morrison supported Joyce's stance.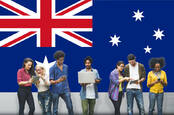 Microsoft tells Biden administration to adopt Australia's pay-for-news plan
READ MORE
"Social media has become a coward's palace, where people can just go on there, not say who they are, destroy people's lives and say the most foul and offensive things to people, and do so with impunity," the PM said, adding "Now that's not a free country where that happens."
Big Tech's Australian lobby, a group called DIGI, of which Apple, eBay, Facebook, Google, Twitter, and Yahoo! Are full members, has responded with its pledge for better governance.
DIGI's Australian Code of Practice on Disinformation and Misinformation requires signatories to "commit to safeguards to protect Australians against harm from online disinformation and misinformation, and to adopting a range of scalable measures that reduce its spread and visibility". Participants must release an annual report detailing those efforts.
The group has added an independent Complaints Sub-Committee "to resolve complaints about possible breaches by signatories of their code commitments". A portal on the DIGI site will give the public the chance to complain about those breaches.
The committee's members are all suitably eminent persons and will "work with signatories, through an Administration Sub-Committee, to oversee the various actions taken by signatories to meet their obligations under the code".
Australia's Attorney-General, meanwhile, is in discussions with the nation's states and territories to reform defamation law.
And as readers may recall, in September 2021 Australia's High Court ruled that Australian publishers are liable for defamatory comments posted alongside links to their content on Facebook.
Relevant ministers welcomed that ruling. Publishers did not: CNN disabled its Facebook page in Australia to avoid liability.
That chilling effect seems not to have worried Joyce, Morrison, or Minister for Communications Paul Fletcher who, in a weekend television interview, pointed out that Australia has successfully passed laws that require Google and Facebook to pay news publishers for the right to share links to their content, and led global efforts to prevent live-streaming of violent acts.
Senior Australian government figures seem to think they can again change big tech's behaviour.
The pay-for-news plan, however, came about after a long consultation period. The live-streaming blocks were inspired by a racially-motivated mass killing in New Zealand. The idea of making Facebook and Twitter liable for defamation committed by users has appeared from nowhere, and is out of step with global law. It's also unclear if Australia's states and territories – each of which has its own defamation statutes – will adopt the Feds' preferred position.
Big Tech will also fight – hard – to stop it. With a lot more than a new sub-committee. ®