This article is more than 1 year old
Heart FM's borkfast show – a fine way to start your day
Jamie and Amanda have a new co-presenter to contend with
There can be few things worse than Microsoft Windows elbowing itself into a presenting partnership, as seen in this digital signage for the Heart breakfast show.
For those unfamiliar with the station, Heart is a UK national broadcaster with Global as its parent. It currently consists of a dozen or so regional stations with a number of shows broadcast nationally. Including a perky breakfast show featuring former Live and Kicking presenter Jamie Theakston and Britain's Got Talent judge, Amanda Holden.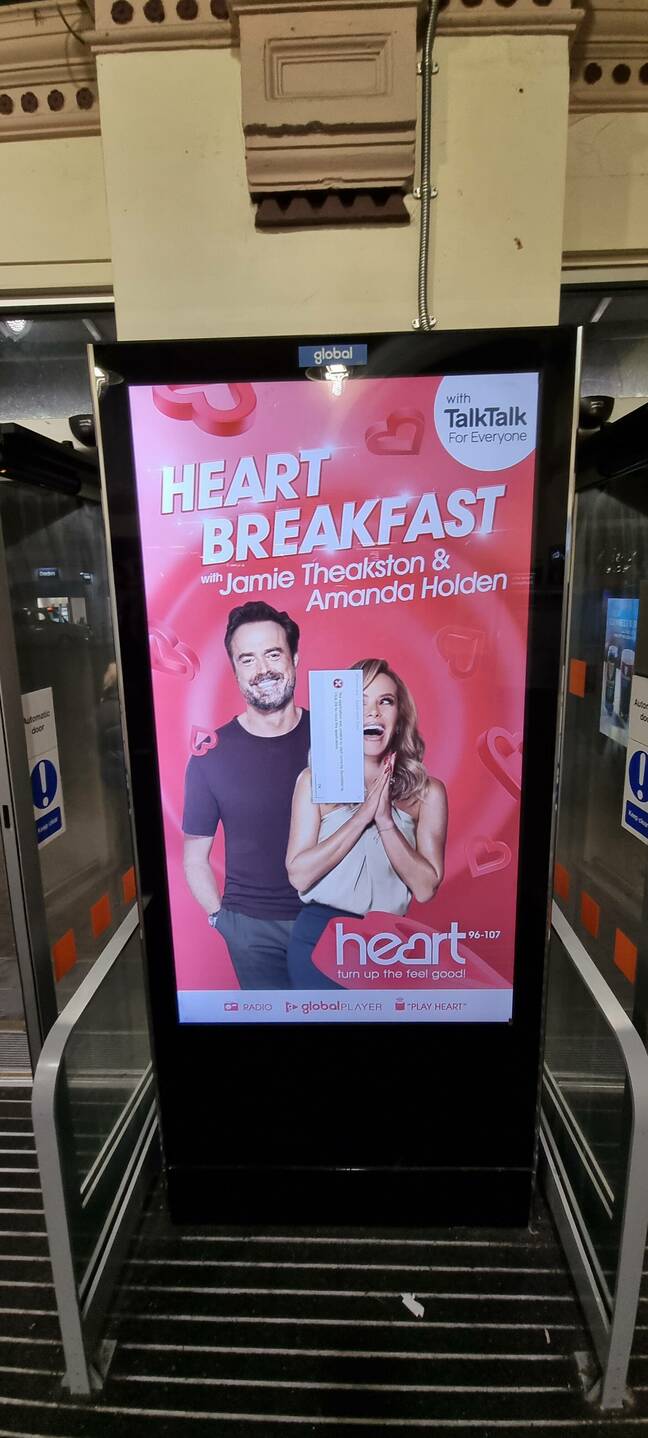 Click to enlarge
And, it would appear, Microsoft Windows. A co-star that nobody asked for.
In this instance, the radio show hosted by the twosome is being advertised on some signage at Putney Rail Station. Affiliated, it seems, with TalkTalk (notable for rhyming with "BorkBork" and not always seen troubling the top of the customer satisfaction charts), the signage is using Windows to flaunt its wares.
And Windows has done what Windows does best by displaying an application error, partially obscuring the happy visage of Ms Holden while Mr Theakston stares out with gritted teeth, blessedly free of a warning dialog.
We're not entirely sure what has caused the error. We think something has failed to start correctly, but sadly there appears to be nobody around to click OK and restore Holden to her full glory. Perhaps a slideshow can't find a resource? Maybe some network connectivity is not all it could be? Or might it just be something leaking memory like a sieve. It's hard to tell without a prod of the event logs.
After all, like the high-maintenance partner that it is, so many things seem to upset Windows and its application.
Still, the show must go on, so spread some Marmite on your toast and pour some milk on the cereal, for it is breakfast time. With Jamie, Amanda, and now Microsoft Windows. A tip of the hat to Rob from southwest London, who sent this in. ®