This article is more than 1 year old
FYI: If the latest Windows 11 really wants to use Edge, it will use Edge no matter what
The days of redirecting microsoft-edge: links to a non-Microsoft browser are over
Updated Microsoft Windows 11 build 22494 prevents links associated with the Microsoft Edge browser from being handled by third-party applications, a change one developer argues is anticompetitive.
Back in 2017, Daniel Aleksandersen created a free helper application called EdgeDeflector to counter behavioral changes Microsoft made in the way Windows handles mouse clicks on certain web links.
Typically, https:// links get handled by whatever default browser is set for the system in question. But there are ways to register a custom protocol handler, for operating systems and web browsers, that defines the scheme to access a given resource (URI).
Microsoft did just that when it created the microsoft-edge: URI scheme. By prefixing certain links as microsoft-edge:https://example.com instead of https://example.com, the company can tell Windows to use Edge to render example.com instead of the system's default browser.
Microsoft is not doing this for all web links – it hasn't completely rejected browser choice. It applies the microsoft-edge:// protocol to Windows 10 services like News and Interest, Widgets in Windows 11, various help links in the Settings app, search links from the Start menu, Cortana links, and links sent from paired Android devices. Clicking on these links will normally open in Edge regardless of the default browser setting.
When the microsoft-edge:// protocol is used, EdgeDeflector intercepts the protocol mapping to force affected links to open in the user's default browser like regular https:// links. That allows users to override Microsoft and steer links to their chosen browsers.
This approach has proven to be a popular one: Brave and Firefox recently implemented their own microsoft-edge:// URI scheme interception code to counter Microsoft's efforts to force microsoft-edge:// links into its Edge browser.
But since Windows 11 build 22494, released last week, EdgeDeflector no longer works.
This is on top of Microsoft making it tedious to change the default browser on Windows 11 from Edge: in the system settings, you have to navigate to Apps, then Default apps, find your preferred installed browser, and then assign all the link and file types you need to that browser, clicking through the extra dialog boxes Windows throws at you. Your preferred browser may be able to offer a shortcut through this process when you install it or tell it to make it your default.
The Register has asked Brave and Mozilla whether their respective link interception implementations for the microsoft-edge:// URI scheme still work.
In an email to The Register, a Mozilla spokesperson confirmed the Windows change broke Firefox's Edge protocol workaround.
"People deserve choice," the spokesperson said. "They should have the ability to simply and easily set defaults and their choice of default browser should be respected. We have worked on code that launches Firefox when the microsoft-edge protocol is used for those users that have already chosen Firefox as their default browser.
"Following the recent change to Windows 11, this planned implementation will no longer be possible."
Brave CEO Brendan Eich told The Register his Windows 11 testers haven't yet provided an update, but allowed that Aleksandersen's post seems pretty dire. "[Microsoft] must figure [that the] antitrust Eye of Sauron is looking at [Google, Facebook, and Apple] only," he observed.
In an email to The Register, Aleksandersen said the change affects both Brave and Firefox.
"No program other than Microsoft Edge can handle the protocol," he said. "I've tested Brave (stable release) and a version of Firefox with the patch to add the protocol. They're not allowed to support it either."
Microsoft isn't a good steward of the Windows operating system. They're prioritizing ads, bundleware, and service subscriptions over their users' productivity
"Microsoft hasn't blocked EdgeDeflector specifically. Windows is just bypassing the normal protocol handling system in Windows and always uses Edge for this specific protocol."
According to Aleksandersen, the latest Windows 11 build allows only the Edge browser to handle the microsoft-edge:// protocol.
"No third-party apps are allowed to handle the protocol," he wrote in a blog post on Thursday. "You can't change the default protocol association through registry changes, OEM partner customizations, modifications to the Microsoft Edge package, interference with OpenWith.exe, or any other hackish workarounds."
Aleksandersen says Windows will force the use of Edge even if you delete it, opening an empty UWP window and presenting an error message rather than falling back on the default browser.
The change to Windows means EdgeDeflector will not receive any further updates unless this behavior is reverted, said Aleksandersen.
"These aren't the actions of an attentive company that cares about its product anymore," said Aleksandersen. "Microsoft isn't a good steward of the Windows operating system. They're prioritizing ads, bundleware, and service subscriptions over their users' productivity."
Aleksandersen advises those opposed to the change to raise the issue with their local antitrust regulator or to switch to Linux.
Ironically, as Aleksandersen tells it, vendor-specific URI schemes took off in February 2014 after Google introduced a googlechrome:// scheme for its mobile apps as a way to counter Apple's anticompetitive insistence that Safari should handle certain links on iOS devices.
"Microsoft just turned the racket on its head and changed more and more links in its operating system and apps to use its vendor-specific URL scheme," he said in a post last month.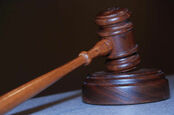 Microsoft on trial: The mega antitrust battle, 1998 to 2000
FROM THE ARCHIVE
The Register asked the US Justice Department whether it's aware of this change and, if so, whether it's concerned, given Microsoft's prior conviction for abusing its market dominance. The DoJ declined to comment.
"Microsoft's use of the microsoft-edge:// protocol instead of regular https:// links is in itself an antitrust issue," Aleksandersen told The Register. "This annoyed me so much that I created EdgeDeflector to fight back on its monopolistic and user-hostile behavior".
"I believe Microsoft clearly doesn't fear antitrust regulators.
"They're putting up more barriers and are being more aggressive now than they were in the past when they were hit with antitrust fines. (E.g. removing the default browser settings from Windows Setting, making it more difficult to programmatically change the default browser, prompting the user to 'choose Edge' after every system update, hiding/unpinning other browsers from your taskbar.)
"On top of this, they're using these horrid microsoft-edge:// links in very prominent places in the OS to bypass the default browser setting entirely."
Microsoft did not respond to a request for comment. ®
Updated to add on November 12
Microsoft considers users being able to open microsoft-edge: URLs in a non-Edge browser a bug, and has addressed that. The release notes for Windows 11 build 22000.346, issued to Insider beta and release preview channels on Friday, states:
We fixed an issue where OS functionality could be improperly redirected when microsoft-edge: links are invoked.
So there you go, Microsoft really does want you living on the Edge.