This article is more than 1 year old
Nextcloud boss: You gotta fight … for your right … to 'plug into Windows and offer the exact same service'
It's the browser wars all over again – but this time it's cloud storage
Interview It is a fine balancing act when a small business very publicly criticises a much larger one upon whose products it relies – yet that is the David-versus-Goliath standoff happening in a corner of the cloud industry.
This week self-hosted productivity platform Nextcloud fired off an antitrust complaint to the EU concerning Microsoft's bundling of OneDrive with Windows.
Nextcloud worries that users might be lured toward the Microsoft 365 cloud without considering alternatives – it's commercial logic. And CEO Frank Karlitschek is trying to take action to level the playing field, amid the dominance of US tech giants and fears of retaliation.
"We filed this with the European Commission in April," says Karlitschek. "We had a few conversations through calls with the European Commission … and then it basically dried out a little bit. We didn't hear anything back."
What had actually happened, according to Karlitschek, is that the company's main contact within the EC changed position "and now works for the other side."
"So we want to do something more to increase the pressure. This is why we filed the second complaint with the German authorities a few weeks ago and we also decided to go public."
The earlier complaint left out Nextcloud's name for fear of retaliation. "We are a tiny organisation," says Karlitschek. "We are doing OK … but we are tiny compared to Microsoft. And a service like Nextcloud only works if it's available on all platforms. So we have clients for Mac, Windows, Linux, iOS, Android. And if, at some point suddenly, somehow our cloud would not work on Windows anymore … we will be out of business."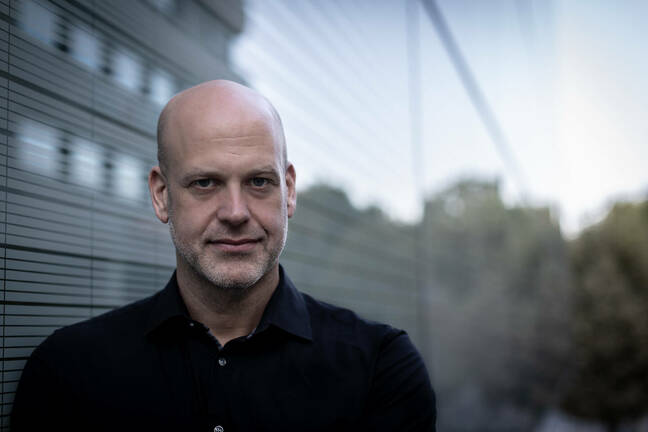 Frank Karlitschek, Nextcloud
"Windows is a dominant platform, so I was really careful. If we would somehow no longer be fully compatible on Windows, then this would be a problem; [so] we asked [to] not be named at the beginning."
Sadly, The Reg is unable to mangle the ancient motto of "DOS ain't done till Lotus won't run" to fit Windows and Nextcloud. We also suspect that Microsoft is too busy making money hand over fist to worry about Karlitschek's platform. Which is kind of the problem.
What Karlitschek (and the coalition of interested parties) would like is a level playing field. Rather than using the dominant enterprise desktop OS to nudge customers towards its cloud, he'd prefer Microsoft instead open up its APIs and adhere to open standards so "everybody has the right to plug into Windows and offer the exact same service."
A noble goal for sure. And one that does bring to mind the browser battles of old. Indeed, Karlitschek suggests: "I think another good step would be if OEMs would have the choice to bundle what they want. I mean, if you buy a Dell laptop, and Dell then decides to do Zoom, or Nextcloud instead of Teams, then the Teams icon could be removed and there could be a Nextcloud icon or whatever."
"I think it's not a bad idea to ask users what they want – what are the different choices. Maybe some of them are already preinstalled and you can use them in parallel; at some point deciding which is your default."
Element, developer of a Matrix client, tells us that it fully supports Nextcloud's message.
"We are at a crucial juncture," a spokesperson says. "The EU has a real chance of extending the requirements of the DMA [Digital Markets Act], in order to support European businesses, fair competition and better products for users.
"Even when tech challengers conceive better, more innovative products, they hardly stand a chance to reach customers. Gatekeepers maintain their position through a lack of interoperability, forced bundling and self-preferencing – in effect creating a walled garden of services which locks out competition and innovation."
Amandine Le Pape, COO at Element, tells The Reg: "The web was built as an open decentralised platform and has now been taken over by big corporations. It is time for the pendulum to swing back the other way. By enforcing competition, consumer choice and interoperation with other service providers we will allow European innovators to compete on the merits of their services and open up the markets to innovation.
"The DMA is a big step in the right direction. The EU needs to ensure it delivers or Big Tech will continue to operate on its – literal – default setting."
The European Commission appears to have woken up to the issue. "They mentioned they're looking into it," says Karlitschek, "and they will get back to us in the next few weeks or months."
And the hoped-for outcome? "I think what's needed for free market and innovation is that you give people the choice."
The Register asked Microsoft for its take on the situation, and will update should the company respond. ®