This article is more than 1 year old
One white cat and a volcano short of a Bond villain: Rocket Lab's Peter Beck shows off the 'Hungry Hippo'
Neutron updated, but the Spectre of SpaceX looms
Rocket Lab showed off progress on its Neutron rocket yesterday, with a "Hungry Hippo" fairing design more reminiscent of a '60s spy flick than a'70s table-top kid amuser.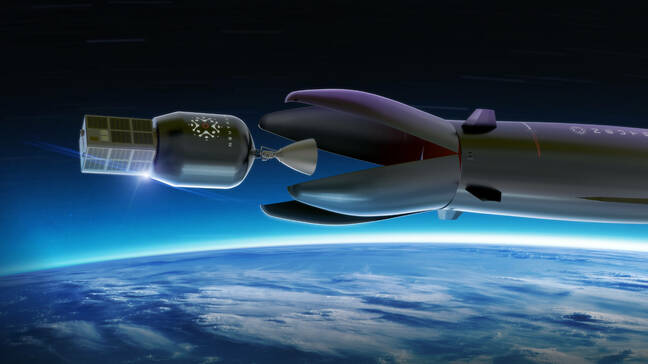 The Hungry Hippo fairing (pic: Rocket Lab)
The event opened with CEO Peter Beck furnishing his audience with details on Rocket Lab's 8-ton payload-class launcher, the Neutron.
Much to the dismay of astronomers, Beck opened by saying the rocket had been designed with constellations in mind. "More than 80 per cent of the satellites to be launched in the next decade are expected to be constellations," he said.
To that end, Neutron is planned to be a quick-turnaround rocket, capable of rapid reuse. The deployable legs of its rivals have been replaced with a wider base, making for greater stability when landing. It will also stand on its own legs for takeoff, negating the need for strongbacks, and landing will be on the land rather than an ocean platform.
The playful digs at rivals continued with a crude demonstration of the strength of the carbon composite to be used for the structure of the vehicle, compared to aluminium or steel.
Propulsion of the first stage will be courtesy of seven Archimedes engines, which are reusable units running on liquid oxygen and methane, each capable of 1 meganewton thrust and 320 seconds of ISP (specific impulse, a measure of engine efficiency).
And this is where things get really strange. The second stage of the rocket is entirely encapsulated within the first stage, thus saving the weight normally required for protection during launch. The fairing opens to permit the stage to depart, after which the fairing closes again and the Neutron begins its return to Earth to be refuelled, reloaded, and relaunched.
Rocket Lab refers to this fairing design as the "Hungry Hippo". Hmm. We're not so sure. It bears a distinct resemblance to the Gemini-scoffing Spectre spacecraft "Bird One" from the 1967 entry in the James Bond franchise, You Only Live Twice, which, we presume, must make Rocket Lab CEO Peter Beck a New Zealand version of Ernst Stavro Blofeld.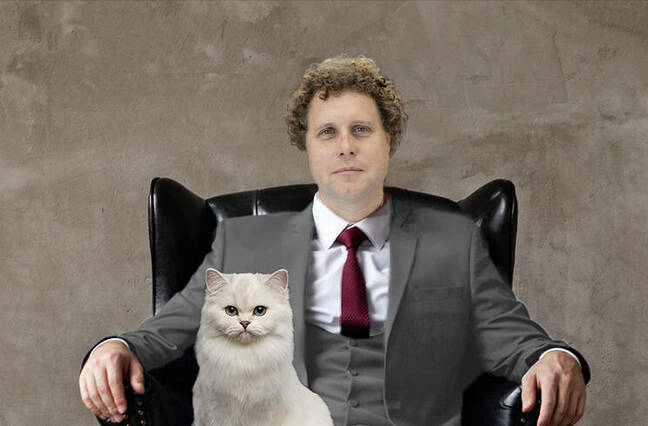 Peter Beck or Bond Baddie?
Beck is more of a dog person, according to Rocket Lab's communications team. He also has quite a bit more hair and lacks a lair in a volcano. At least, as far as we know.
So the rocket's nickname is open to interpretation. Over to you, readers. ®