This article is more than 1 year old
OpenStack-to-the-edge darling StarlingX hits 6.0, makes useful config tweaks
Open-source, full-stack edge and industrial IoT software moves to Linux kernel 5.10
StarlingX, an open-source platform for edge computing based on OpenStack, has hit release 6.0 with a Linux Kernel upgrade plus security and deployment enhancements to make it easier to manage systems.
The StarlingX project offers a complete software stack for edge and IoT deployments, with support for code running in containers or virtual machines. It was started by Intel and Wind River, but is now an independent project supported by the Open Infrastructure Foundation, with code available under the Apache 2 licence.
Companies using StarlingX in production systems include T-Systems, Verizon and Vodafone, with the code freely available to download from the StarlingX website.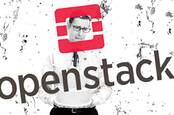 OpenStack at 10 years old: A failure on its own terms, a success in its own niche
READ MORE
One of the major updates in this release is the Linux kernel at the core of the stack, with the StarlingX team stating that in light of previous CentOS announcements, the community decided to move over to Debian. In practice, this meant an upgrade to the 5.10 version of the kernel, which also had a side effect of providing the user space tooling to configure the routing and forwarding interfaces.
Another issue addressed is that of deployment and configuration. Edge use cases tend to vary a lot in deployment configurations and users need to build up their infrastructure and later change and evolve it in response to changing requirements, according to the StarlingX team.
Starting from the 6.0 release, users can migrate their deployment to a duplex configuration which includes two controller nodes. This means that the process of moving from one subcloud deployment to another does not require a fresh installation.
The StarlingX community is also making efforts to support disaster recovery scenarios. As part of this, users can now apparently move subclouds between distributed cloud systems while restoring the system controller.
Security is a key issue with edge deployments, and StarlingX 6.0 offers management of security certificates through cert-manager, which simplifies the process of maintaining platform certificates, including auto-renewals. Admins can also now update the Kubernetes Root Certificate Authority certificate on a running system by uploading or auto-generating a new one.
StarlingX even comes with monitoring and alerts to warn admins about certificate expiry dates. In version 6.0, this extends to separate severity levels for certificates that are about to expire and those that have passed their due date.
Also new is support for auditd, the Linux Auditing System, to help administrators track security violation events based on preconfigured audit rules.
Wind River provides a commercially supported version of StarlingX known as Wind River Studio, aimed at mission-critical intelligent edge systems. In a statement, Wind River CTO Paul Miller said that StarlingX 6.0 is another milestone that would advance cloud technologies for mission-critical industries.
StarlingX is described as being suitable for a wide range of edge use cases and applications from telecoms through retail to industrial IoT. It supports ultra-low latency, extremely high service uptime, and small-footprint deployments.
The Open Infrastructure Foundation's Ildiko Vancsa, who is senior manager for its Community & Ecosystem division, said of the release: "StarlingX is already delivering the essential functionality to build out infrastructure from the core to the edge by providing a robust, flexible and scalable foundation with OpenStack that can be used to build your central cloud as well as get installed on the edge to manage a smaller pool of resources." ®