This article is more than 1 year old
Mobile-based ID wallets for government are coming
Among top 10 government tech trends, claims Gartner
Gartner's latest set of public sector technology trends predicts, among other things, that a third of national governments (and half of US states) will have mobile-based identity wallets on offer by 2024.
Many of its other findings will come as no surprise for the enterprise technology world: cut down on the siloed quick-fixes and focus instead a modularity and integration.
Gartner reckons the 10 trends to look out for include "Anything as a Service" (XaaS), with 95 per cent of new IT investments being made in XaaS over the next three years.
It helpfully includes IT infrastructure and software services under the XaaS banner as well as cloud subscriptions. An acceleration in the modernization of legacy systems is also predicted (already rolling thanks in part to the COVID-19 pandemic) as well as "Data Sharing as a Programme" rather than a knee-jerk reaction "driven by high-profile incidents."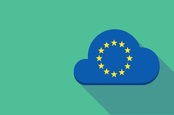 EU digital sovereignty: Cloud players unconvinced
READ MORE
Also on the cards is Adaptive Security: Gartner reckons that 75 per cent of government CIOs will be responsible for security outside of IT by 2025, meaning that cybersecurity practices, education and the recruitment of suitable talent is required.
Mobile-based ID
The prediction that mobile-based identity wallets will be a must-have for government could prove an enormous headache for the public sector, used to highly siloed departments and data, and (for the EU at least) facing the challenge of ensuring digital sovereignty.
There has already been a lot of movement in the area of late.
Management consultancy Deloitte has just been awarded a contract to develop a smartphone ID-checker app for the UK government, a £4.8m contract that came into effect on 10 February and will last for two years. The tech will integrate with the wider One Login programme – a single sign-on and identity checking system for users accessing government services.
Deloitte is one of several consultancies that have won multiple contracts in health tech during the COVID-19 pandemic, against the backdrop of some controversy. As analyst TechMarketView points out, the public sector has "proved a very happy hunting ground for Deloitte in recent times," adding that the consultancy's sales to UK government grew by 55 per cent year-on-year in 2021.
Over in the European Union, the Gaia-X project earlier this month awarded work to a consortium including Vereign and IT services firm DAASI International to build components of a so-called "Self Sovereign Identity" technology.
"A decentralised identity is supposed to allow users more self-determination in regards to identity data by putting the user in charge of the storage and transfer of their data," said both Vereign and DAASI at the time.
Development on that begins this month and "basic code" is supposed to be available to the community via GitLab within six months. That project involves a blockchain and a digital wallet belonging to the user that contains the digital keys for service authentication – although the players haven't singled out a mobile-based platform specifically.
Speaking about mobile-based identity wallets more generally, Gartner research director Arthur Mickoleit said: "Some of them will be issued by public sector, but some of them are being issued by private sector."
Mickoleit went on to highlight technology rolled out in Sweden as well as Apple's wallet app.
"And the big risk," he told The Register, "is that there will be a lack of interoperability."
People, he said, would not be able to share their identity in a consented way. "And there will be different standards," he added, "maybe when it comes to privacy and consent. And that's a big risk, of course, because that will then create also opposition to those initiatives."
The challenge of throwing up useable interoperability frameworks that will work over local and national boundaries is not one to be underestimated, but one that will need to be overcome. Mickoleit used the term "identity fabric" to describe the sharing behind the scenes.
Away from the delights of identity and data sharing, Gartner also predicted that over a quarter of government request for proposals would require a composable design, rather than the usual siloed approach that has been a hallmark of public sector departments of the past. "Government CIOs should implement modularity and modern design principles to enable the transition towards composable government," said Gartner.
"Composable government enterprise is really about changing the mindset and practices of government," Mickoleit told us, "Beyond just modularity of technology solutions, we're talking about orchestration of business capabilities."
"So if one government agency is very good, and has determined how to best do case management, for issuing a permit," he explained, "why not reuse some of the underlying capabilities, not just technology API's and so on, but really like parts of a business process?"
"Some things," he said, "you can do by mandates," but "mandates can only go so far."
"You need to build digital products that are good enough for other government departments to want to integrate with to want to interconnect." ®