This article is more than 1 year old
GNOME, Mono, Xamarin founder Miguel de Icaza leaves Microsoft
Departure follows GitHub CEO exit
Just months after Nat Friedman quit as CEO of Microsoft-owned GitHub, his Xamarin co-founder has also ejected from the Windows giant.
Miguel De Icaza joined Microsoft when it acquired Xamarin in 2016, which marked the beginning of a change in Redmond's mobile strategy. He has spoken to The Reg before about how different Microsoft is today from its notoriously FOSS-averse past.
De Icaza has long been a pivotal figure in the areas of Linux and Linux-Microsoft interoperability. He was the original founder of the GNOME desktop project in 1997, along with Federico Mena. A couple of years later, he started Helix Code with Nat Friedman. Subsequently renamed Ximian, the company developed the GNOME email client Evolution and the Ximian Connector, which enabled Evolution to talk to Microsoft Exchange Server.
Aside from GNOME apps and its own, more polished version of GNOME, Ximian also developed Mono, an open-source version of Microsoft's .NET. Ximian got bought by Novell in 2003, and a few months later Novell also bought SUSE.
Before the Novell deal, SUSE was quite KDE-centric. In early 2003, half The Reg's review of SUSE 8.2 discussed KDE, but mentioned GNOME in passing in just one line. Just a year after it had acquired both companies, Novell wedded Ximian GNOME to SUSE. A decade later, SUSE Linux Enterprise 12 no longer included KDE even as an optional extra – although an external community package arrived later for SLE 12 SP1.
In late 2010, Attachmate acquired Novell, and early the next year laid off the Mono team. A fortnight later, de Icaza and Friedman founded Xamarin, which is how he eventually ended up at Microsoft.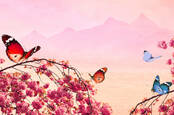 Open source .NET mimic rises from Novell ashes
READ MORE
More recently, Microsoft has moved to unify Mono and .NET Core.
As a veteran of two successful startups – being acquired for lots of money arguably being one definition of success for a tech startup – we suspect that another may be in the offing.
If we had to make a bet, we'd guess that it might be something to do with WebAssembly. Alongside Java and the JVM, the Microsoft .NET Common Language Runtime (CLR) is one of the defining cross-platform runtimes, and that is exactly the space in which WebAssembly is the hot new thing… and he's expressed interest in it before, too.
De Icaza was not available for immediate comment. According to Microsoft watcher Mary Jo Foley, he's going to take an extended break and consider his next move, likely a role in a startup.
He also tweeted of his departure from Microsoft: "Leaving such a great team was a difficult decision, but the world outside grows bigger and more exciting each day.
"I plan to make a dent on my open browser tabs, catch up on TikTok and pet projects before starting something new this fall." ®