This article is more than 1 year old
Russian IT pros flee Putin, says tech lobby group
As ostracized nation plans to replace blocked services and products
Between 50,000 and 70,000 Russian IT professionals have left the country in recent weeks, and more plan to follow, according to the Russian Association of Electronic Communications, an organization that promotes online businesses.
A Tuesday post by asociation director Sergey Plugotarenko says the exodus is the result of tech workers being denied access to the platforms on which they make their living, because Western sanctions have seen Russian residents denied access to those services as punishment for the illegal invasion of Ukraine.
"Many specialists faced a choice: to leave the country and be able to work with the infrastructure they are accustomed to, or to stay in Russia," Plugotarenko wrote (after machine translation from Russian).
The 50,000–70,000 estimate was gathered from open source intelligence and information offered by professional communities. Plugotarenko added that the association's assessment of the situation suggests a second wave will depart in April and could see another 100,000 techies leave.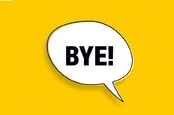 Global consultancies quit Russia
READ MORE
Foreign employers, Plugotarenko said, will happily snap up Russian tech workers. He named multinational companies as one threat and startups from the Netherlands, Spain, and Germany as another likely lure for Russian techies.
Freelancers are felt to be especially susceptible to the prospect of a job outside Russia.
Those concerns are being taken seriously at a very high level. A March 22 post from the association states that Plugotarenko attended a meeting of the IT Committee of the State Duma (Russia's parliament) at which ministers restated the new incentives offered to tech companies – such as low-interest mortgages for tech workers – designed to help Russian tech companies attract and retain staff.
At the meeting, new incentives such as tax holidays for Russian tech companies were touted.
Also discussed were plans to create local versions of imported technologies that Russians can no longer buy. The association's post states that Russian businesses have agreed to jointly fund such efforts across 20 industries – and to buy the resulting products – to accelerate import substitution efforts. Android is a focus, due to its openness (and fears Apple could brick all iPhones in Russia).
A marketplace of such products will debut in May, complete with comparisons to Western products and the chance to review Russian efforts.
A reminder: Russia no longer has anything remotely like a free press, and contradicting the government line in public will land locals in severe trouble. The Register therefore suggests the reviews on this marketplace may not be entirely frank and fearless.
Plugotarenko suggests those developing import substitution products do so with exports in mind, but admits the West will be closed to Russia. He pondered markets to Russia's east as an alternative, but there's little sign China would consider Russian software over home-grown efforts. And North Korea is not a big market for anything.
Russia has already admitted that sanctions could hurt its technology businesses. The association's messaging suggests the nation appreciates that most businesses rely on technology and technologists, and that massive efforts are required to ensure both remain available for Russian life to continue as anything like normal. ®