This article is more than 1 year old
Tencent Cloud ends pursuit of 'revenue growth at all costs'
Plans more SaaS and PaaS, and to stop selling IaaS at a loss
Tencent has decided to stop spending whatever it takes to increase its cloud revenue.
"For IaaS and PaaS, we are repositioning our focus on revenue growth at all costs to customer value creation and quality of growth, which should benefit our customers and margins over the longer term," president Martin Lau told investors on the company's Q4 and FY2021 earnings call yesterday.
Chief strategy officer James Mitchell said Tencent, and other cloud companies, have tried to grow and scale to as many customers as possible.
"In some cases, you would have to undertake very heavy discounts in terms of prices, or … develop very custom-made solutions for customers," he said. Some deals involved hardware resale and offered either very low margins "or sometimes a negative margin."
High marketing costs and the need to recruit – and pay – a channel also contributed to high costs in the cloud business – and to losses.
Tencent wants to get off that treadmill.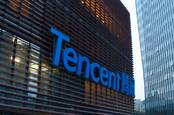 IaaS is a lousy business, says Chinese web giant Tencent: PaaS and SaaS is how we'll make money in the cloud
READ MORE
"I think over time, what we felt would be happening is that we would be – once we have reached the right scale and also customer relationship – then we can actually start focusing on healthy growth, which includes a provisioning of products, which are self-developed, and which are more standard products, and which we can reuse over and over again for many different customers," Mitchell said. "And that's how we can actually defray the development costs over a much larger pool of revenue and pull-off customers. And at the same time, we are going to be up selling our customers into PaaS and these PaaS would actually carry much higher margin than IaaS and will be much more disciplined in terms of IaaS pricing and also in terms of not engaging in reselling of hardware at a loss."
Tencent defines PaaS a little differently to the originators of the term – outfits like Cloud Foundry that used the acronym to describe platform-as-a-service and suggest an easily deployable cloud environment. Tencent uses the term to describe its cloudy security, video-on-demand, security, and database offerings.
The company has plans to enhance those services, and also to build the collaboration business it has built around the Voov video meetings product and cloud storage offerings.
While the earnings call delved into that cloud strategy, Tencent does not break out cloud revenue and counts it among "other business services" – a category that grew 25 per cent through the year to deliver $7.5 billion of the $22.6 billion revenue Tencent achieved in Q4, and $27 billion of the $87.9 billion revenue for the full FY2021 (representing 34 per cent category growth and 16 per cent overall revenue growth). But that "other" category now tops revenue earned by Tencent's games division. Overall growth, however, was slower than at any time in Tencent's history. Execs said the company is preparing to live with lower growth as just a fact of life as the markets in which it plays mature.
New regulations imposed by China's government helped apply the brakes, especially to Tencent's gaming, education, and advertising businesses, but management welcomed those changes.
"For several years, industry participants have overemphasized zero-sum competition, aggressive marketing reckless expansion, short-term growth, and corporate benefits, overlooking the most important elements of sustainable growth," said Lau. "As a result, the industry's growth has become frothy and unhealthy," he added, going on to say that new regulations "correct this behavior by industry participants in multiple sectors and promote fair competition, user protection, and data security."
Tencent's earnings presentation included the usual startlingly large numbers, led by the 1.268 billion average monthly user count for its Weixin and WeChat messaging services.
One of Tencent's top games, League of Legends, attracted 74 million concurrent viewers to its lived-streamed World Championship event, and an animated series featuring the game topped Netflix's English-language viewing charts in the week of its release.
That makes Tencent one of few Chinese companies with a big cultural footprint outside the Middle Kingdom – an irony, given that within China minors are restricted to three hours gaming each week, and computer games are frowned upon by the government. ®