This article is more than 1 year old
Puppet publishes DevOps salaries report
Gender pay gap narrows, but the US remains top of pay-packet pops
Puppet has emitted its seventh annual DevOps salary report, and there is good news: the gender wage gap appears to be narrowing.
The DevOps automation outfit surveyed over 2,600 technology pros and found that as well as some significant growth in the high-income wage brackets, women were also increasingly stepping into those well-paid positions.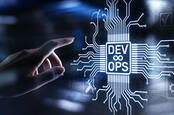 DevOps still 'rarely done well at scale' concludes report after a decade of research
READ MORE
There is more to do in the historically male-dominated world of DevOps however a step in the direction of equality is to be welcomed.
As ever, the US remains the global leader when it comes to paying higher salaries, although Puppet's research suggests this might be changing. In 2019, 36 percent of US-based techies were earning at least $150,000, a figure that climbed to 42 percent in 2020 before dropping back to 35 percent in 2021.
Higher salaries, however, do seem very much the norm. Techies on more than $125,000 reached 54 per cent in 2021, with those in the US and Canada enjoying bigger pay packets. EMEA countries tended to lurk at or below the $100,000 mark and accounted for the greatest percentage of respondents in the $50,000 to $75,000 bracket.
Puppet noted that Canadian software engineers had seen a jump in salaries, with 12 percent pocketing more than $150,000, up from 4 per cent in 2019. In Europe, Puppet reckoned France had seen the biggest wage growth, with the likes of the UK and Germany remaining flat since 2019. That said, the UK paid higher salaries overall than France or Germany (except in the $250,000+ bracket, where France ruled the roost.)
It was positive moves on the gender front, as the percentage of women earning $150,000+ doubled from the previous year. That said, despite this, there remained more men (35 percent) than women (30 percent) in the $125,000+ band. In the stratosphere of $250,000+, the genders enjoyed equal representation, at an even 4 per cent.
"We would like," said Puppet, "to believe this signifies that companies are actively seeking to close the gender pay gap and making gains in diversity, equity, and inclusion (DEI) efforts."
All told, the report makes for good reading if one is a DevOps practitioner. The salary gap appears to be closing and for employers in EMEA it appears that The Great Resignation has yet to register so much (in this sector at least) meaning local stability, even as DevOps fans over the Atlantic continue to rake in the cash. ®