This article is more than 1 year old
Congressional pressure mounts to pass $52b CHIPS Act
Pressure on Congress to submit the America COMPETES Act ASAP
The Biden administration wants the $52 billion CHIPS Act passed without delay, according to a classified briefing between senior officials and a bipartisan group of Congressional representatives.
The group gathered to "discuss the urgent need to invest in made-in-America semiconductors as well as research and development that will protect our economic and national security," the White House said in a summary of the discussion. 
At issue is funding for the CHIPS Act, which was signed into law in January 2021. Despite bipartisan support for CHIPS, the $52 billion it authorized to fund the US semiconductor sector didn't come with any actual funds to fill that new accounting line.
The America COMPETES Act, which was passed by the House and Senate but is now in the revision phase, is what funds CHIPS. It's that particular process Biden is trying to accelerate.
Chip manufacturing has dwindled in the US
The Biden administration said that the US was manufacturing roughly 40 percent of the world's semiconductor supply in 1990. As of 2020, that number has dropped to just 12 percent as fabs were steadily offshored. 
The President's team said the current state of chip production in the US is the result of "decades of disinvestment in domestic semiconductor manufacturing capacity." The administration warned that a future chip shortage could be worse, leaving the US trapped as it watches its technological and defense competitiveness slip away. 
The current shortage has had a profound effect on the US economy, with White House National Economic Council Director Brian Deese saying it knocked a full percentage point off GDP in 2021. 
Deese told Reuters there are profound risks from a future shortage, and said economic moves being taken by China indicate it is fully aware of, and ready to use, chip-related national security concerns to its own advantage.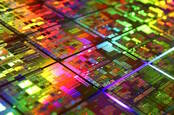 This may seem weird but don't give us all the chip funding, say Intel and friends
READ MORE
The White House noted that CHIPS would add further incentives to the $80 billion it said were spent on the domestic semiconductor industry in Biden's first year in office. The administration isn't patient on funding the semiconductor industry, though: it wants the COMPETES Act on the President's desk asap and asked Congress to go to conference on the bill and name conferees this week. 
Semiconductor fabs take a notoriously long time to build, with five years being generally cited as an estimate for construction and startup. ®