This article is more than 1 year old
Amazon, Google among backers of Eastern Europe AI site
Goal to prevent brain drain of talented computer scientists from region
A new Eastern Europe-based research institute aimed at advancing artificial intelligence (AI) and computing is trying to stem the flood of talented computer scientists exiting the region for the West.
INSAIT, or the Institute for Artificial Intelligence and Technology, is being established in the Bulgarian capital Sofia with the aim of creating an institution to match those in Western Europe and elsewhere.
The facility is an initiative from the Bulgarian government, created in partnership with two Swiss research universities, ETH Zurich and EPFL.
It is backed by a 10-year initial endowment of $100 million from the government, with the long-term goal of bridging the scientific innovation gap between Eastern and Western Europe and establishing the region as a leading centre for computing research.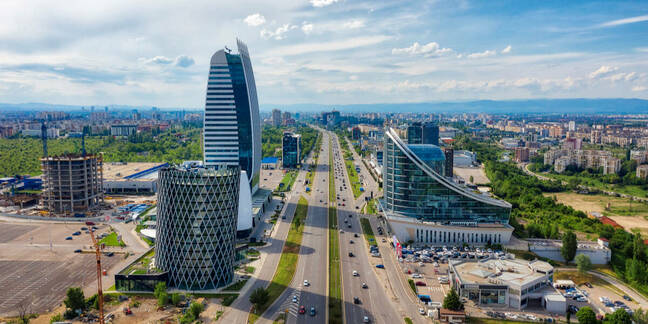 Click to enlarge
However, while the institute is also getting financial support from AWS, Google and DeepMind, the sums involved are little more than pocket change for these companies: AWS will provide $3.75 million over the next five years to support INSAIT's research on automated reasoning, while Google is also contributing $3 million over three years to provide INSAIT with cloud compute resources and access to its Tensor Processing Unit Research Cloud.
Meanwhile, DeepMind, another subsidiary of Google's parent company Alphabet, is providing $285,000 to fund two PhD scholarships for women at INSAIT.
SiteGround, a local web hosting company, is providing $6.5 million in funding to the institute, while a further $600,000 is coming from a number of Bulgarian entrepreneurs.
The institute will apparently be modelled on computer science departments of top universities such as MIT, UC Berkeley, ETH, Max-Planck and others.
INSAIT also aims to stem the brain drain of talented computer scientists from Eastern Europe seeking better opportunities elsewhere, according to the man described as INSAIT's architect, Professor Martin Vechev of ETH Zurich.
"Eastern Europe is full of bright scientific minds – but too often, people's aspirations are limited due to lack of facilities, funding and support," Vechev said in a statement. "This has resulted in a 'brain drain' away from Eastern Europe, a systemic problem that is discouraging innovation. INSAIT is perfectly placed to reverse this trend and compete on a worldwide scale."
The institute is scheduled to open in September 2022, and the founders have ambitious plans, saying they expect the INSAIT faculty and students to be publishing papers in top conferences within two years. In five years, the aim is for INSAIT to be ranked in the top 20 in Europe in computer science, and to be ranked as one of the world's leading institutions for computer science and AI research within a decade. ®