This article is more than 1 year old
When companies invest, they invest in software – report
Well, it's not like there's any hardware to buy at the moment
Among US companies with the largest pool of investments, the biggest focus their energy around software, a report finds. 
Cisco, Morgan Stanley and Microsoft are the three businesses that have made the most investments in other firms, with a total of 214, 206 and 163, respectively. All three of them made investments across other industries, but the segment that saw the most from the trio was software. 
BrokerChooser, a website that does exactly what its name implies, originated the research, which it said can help investors determine which companies offer the biggest possible return thanks to their own investments in outside companies.
While its report included a list of the top 50 companies by number of investments, it only provided specifics about those three aforementioned companies.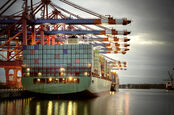 Like nuclear fusion, funding of IT on the basis of revenue generation is just around the corner, Gartner says
READ MORE
In terms of industries, according to the report, investments in software companies not only leads over general IT, internet, healthcare and financial services (rounding out the top five), it more than doubles the number of investments, at 389, of the next leading sector (IT), which only saw 174 investments from the top 50 companies. 
The fact that so many investments have been made in software companies is unsurprising, given the rise of cloud computing and virtualization, among other forces which have combined to reduce the size of, and need for, hardware.
In terms of B2B sales, software is where the money is being spent by customers, too.
BrokerChooser compiled much of its information using data from CrunchBase, which retains records of investments and acquisitions, the latter of which BrokerChooser failed to mention, but is no less relevant.
Of the top three companies the report focuses on, Microsoft and Cisco have both made more acquisitions than investments (Morgan Stanley, being an investment bank, only made 13 acquisitions). Microsoft's acquisitions, which number 251 to its 168 investments, have mainly been of software companies. Cisco has made 237 acquisitions to its 214 investments, and while its portfolio of acquisitions shows a bit more variety, software companies appear in large numbers there as well. 
Private equity powerhouse Bain Capital described the software market as still in the early stages of a rapid growth cycle in its 2022 Global Private Equity Report, which found that software company investments made up 90 percent of total investment in the wider tech sector in 2021.
Bain also said that 41 percent of software company investments last year were actually buyouts of large, established companies like Cloudera and Proofpoint, both of whom were acquired by investors and taken private. 
"What's clear is that investor appetite for B2B software and technology is only increasing," Bain said. ®