This article is more than 1 year old
(Our) hardware is still key in a multicloud world, Dell ISG chief insists
IT giant may be shifting its focus to software and services, but systems remain the foundation
Analysis At this month's Dell Technologies World show in Las Vegas, all the usual executives were prowling the keynote stages, from CEO Michael Dell to co-COOs Chuck Witten and Jeff Clark, all talking about the future of the company.
Noticeably absent were the big servers or storage systems that for decades had joined them on stage, complete with all the speeds and feeds. Though a PC made an appearance, there was no reveal of big datacenter boxes.
It's a continuing scenario that is likely to play out to various degrees at user events for other established IT hardware vendors, such as when Hewlett Packard Enterprise later next month convenes its Discover show, also in Las Vegas. It's having to adapt to the steady upward trend in multicloud adoption, the ongoing decentralization of IT and the understanding that in today's world, data is king, Hardware is still needed, but the outcomes they deliver are what is most important.
Dell, HPE and others have evolved into solutions and services providers, with their as-a-service platforms – Apex for Dell and GreenLake for HPE, for example – enabling them to give enterprises a cloud-like experience even on premises. New security services in Apex and making more of its storage software available in public clouds – the goal of Dell's Project Alpine – were among the key announcements at the Dell show.
Hardware is foundational
However, among all this, Michael Dell during his keynote stress that underpinning all of this are still the servers, storage systems and network appliances.
Jeff Boudreau understands that. As president and general manager of Dell's Infrastructure Solutions Group (ISG), Boudreau oversees a growing $40 billion business that encompasses everything from servers to storage and networking, along with software. It has about 13,600 employees, 85 percent of them engineers – and most of those are software engineers.
He also has overseen the evolution of the business as it adapts to the tectonic changes happening in an IT field that is seeing everything from rapid growth in emerging workloads like artificial intelligence and machine learning to the rise of 5G networking that is putting an even sharper focus on the telco industry.
"We are pivoting. When you think about the core market that we serve and the new markets we're evolving into – the high-growth adjacent ones like telco and edge – they are more and more solutions sales. It's hardware, software and services if you want to win in this space," Boudreau told The Register.
"You're going to see us evolve more and more into being able to provide the full capability. It's a combination of what we build but also what we build with partners."
Streamlining product lines
After taking over ISG in 2019, he spent the next couple of years simplifying the product lines, leaning into the Power brand and reducing the number of products from about 40 to less than 10. It allowed him to focus the engineering on key areas of growth for the company. Part of that included changing how Dell built systems.
"In the past, it would have been the PowerEdge team – the server team – would supply servers to the storage team," Boudreau said. "We changed that to have more of a services type of mentality. We now have a common compute team. That common compute team provides a compute engine to either the PowerEdge team, to the storage team or the networking team."
Now, that common compute engine accounts for 80 percent of what's inside each system. The other 20 percent is what's unique to each business, whether it's storage, compute or networking, he said, adding that "the underlying thing is we're starting to build the APIs and the interconnects so it's easier for us to connect the Lego pieces together."
"We're shifting from what was an over-rotation in the hardware and we are shifting to more and more software, Boudreau said. "There is an abstraction layer we have between the hardware and the software, so you can actually run our software assets in either our stuff or someone else's stuff and try to make sure that you see the value in software."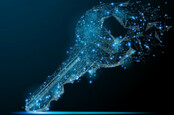 Zero trust is more than just vendors and products – it requires process
READ MORE
A key is to ensure customers get better value when they run Dell software on Dell hardware than running it on systems from HPE or some other OEM. That means such results as better security, management and telemetry, which leads to better insights.
That shift also means changing the focus on what the target industries are – such as telco, the edge and 5G – and who the target. Traditionally it's been IT, but now it includes developers and data scientists. Given that, Dell is pushing to be more developer-focused in how it builds hardware, which means APIs and partnerships.
"If you think about it from a developer standpoint, they think about things like configuration management," he said. "Then it's around containers and orchestration, then it's around workflow and automation, then it's around observability. We look at that and see where we have core IP where we can add value, and what are other things where we can leverage a broader community, whether it's buying IP or partnering for IP."
For Dell, all this had led to greater efficiency in how the company builds systems and flexibility in the supply chain. More data-intensive workloads lead to discussion of such issues as silicon diversity, with not only CPUs and GPUs to consider but also data processing units (DPUs) and infrastructure processing units (IPUs), all of which enables Dell to be more flexible in its designs.
A move to the edge
That flexibility is going to be key as more infrastructure moves out to the edge. Michael Dell believes that by 2025, 75 percent of data will be created at the edge; right now it's 10 percent. Given that, the infrastructure will follow and will have to scale.
"If you think about data growth and data gravity and decentralized IT, you need a modern infrastructure that can scale," he said. "You think about fault domains and all that. When you think about large system that can scale, you have to think about fault domains, like resiliency and failure scenarios and security and things like that. One opportunity is having a consistent, unified experience no matter where it is and that's where Apex comes in."
The big control point when it comes to the edge is the data and where it is. Address that expansive space it going to require vendors with vast experience building hardware. Dell is one of those vendors, Boudreau said.
"All the big clod providers together have something like 600 data centers," he said. "If you're talking about edge, you're talking about millions and millions and millions of locations. Except for a few very big things, it's going to be a lot of very small things. That plays to our strength, from supply chain to logistics to services to go-to-market reach." ®