This article is more than 1 year old
SAP attracts further criticism for Russia presence, despite promise to leave
The software giant's 'orderly exit' appears to be ongoing
A Ukrainian minister has accused software giant SAP of continuing to operate in Russia despite the German vendor previously vowing to withdraw from the aggressor nation.
In the months following Russia's invasion of Ukraine, SAP attracted criticism as it continued to support installations of its software in Russia and cloud services used by Russian businesses, including state-owned bank Sberbank.
Pressure from Ukrainian president Volodymyr Zelenskyy contributed to the enterprise application provider promising, in late April, to conduct an "orderly exit from… operations in Russia" following a 30-year presence there.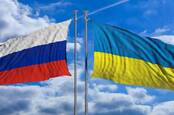 Cloudflare, Akamai: Why we're not pulling out of Russia
READ MORE
However, news outlet Politico has reported that Ukraine's minister of digital transformation Mykhailo Fedorov's slammed SAP for what he claimed was its continued presence in Russia.
"SAP are ... still continuing to work in Russia and to pay taxes to help finance the Russian army," he told the news magazine at the World Economic Forum in Davos, Switzerland. "A lot of banks and banking activities are based on SAP."
In April, SAP announced plans to end software support and cloud services in Russia. "Our hearts and hopes are with the people of Ukraine. More than anything, we want this war to end," it said in a statement.
Having already halted new software sales in early March – and reporting it will take a €130 million ($141 million) hit resulting from its decision – SAP gave non-sanctioned companies in Russia the choice to "have their data deleted, sent to them, or migrated to a datacenter outside of Russia."
"For those Russian companies who choose the migration path, we will not renew their contract upon expiration of the current subscription term," it said in a statement in April.
Meanwhile, on the subject of on-premises support, SAP said it intended to exit the support and maintenance agreements in Russia. "We are evaluating multiple options to execute this decision, each of which will ensure we continue to honor our obligations to non-sanctioned customers. It is also important to note that regardless of any SAP decision, existing customers in Russia using on-premise software will still be able to use their products," it said.
We asked SAP to respond to the latest comments from Fedorov and how long its transition out of Russia might take.
The Ukraine minister also criticised global network and website security company Cloudflare, arguing that it continued to protect Russian websites.
"I don't know who they are defending them from," he added.
Earlier, in March, Cloudflare CEO Matthew Prince defended his company's decision to operate in Russia, arguing that any withdrawal could have unintended consequences in "advancing and entrenching the interests of the Russian government to control the internet in Russia."
Meanwhile, Russia's Ministry of Foreign Affairs has released a list (warning: .ru government link) of US citizens currently under personal sanctions, including a ban on entry to the nation. It includes Salesforce CEO Marc Benioff, and Mark Zuckerberg, CEO of Facebook owner Meta. Rocket and electric car enthusiast Elon Musk and software impresario Larry Ellison appear to have escaped censure. ®