This article is more than 1 year old
Broadcom buying VMware could create an edge infrastructure and IoT empire
Hypervisor giant too big to be kept ticking over like CA or Symantec. Instead it can wrangle net-connected kit
Comment Broadcom's mooted acquisition of VMware looks odd at face value, but if considered as a means to make edge computing and the Internet of Things (IoT) more mature and manageable, and give organizations the tools to drive them, the deal makes rather more sense.
Edge and IoT are the two coming things in computing and will grow for years, meaning the proposed deal could be very good for VMware's current customers.
An Ethernet switch that Broadcom launched this week shows why this is a plausible scenario.
The machine boasts an Arm-designed subsystem, is intended for use in cars, and was "designed to address the growing bandwidth need for in-vehicle networking applications and facilitate the adoption of software defined vehicles."
A software-defined vehicle is essentially a car that can have its software upgraded. It's assumed we'll soon expect things like updates to the AI or algorithms that helps a car handle icy roads, because it's not as if that software will stop evolving when a vehicle leaves the factory. So when winter comes around, automakers will try to sell you this year's model (pun intended) and may also be selling the data your car collects to improve that model.
Can you think of a company that's good at packaging and publishing apps to myriad devices, and to servers on the edge? VMware can do that, and does it already. Do automakers really want to build their own stack to distribute software? Probably not. And most probably use VMware already, somewhere.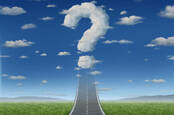 Broadcom to buy VMware 'on Thursday for $60 billion'
READ MORE
Broadcom also certainly knows that automakers want more tech in their products, but worry the computers that could make future cars fabulous will increase complexity, weight, and cost.
The Linux and virtualization communities noticed this ages ago, which is why and have worked on lightweight operating systems and hypervisors that will allow a single on-board computer to suffice for most of a car's needs, by isolating workloads. Toyota went shopping for such a system in 2017, the same year in which the Xen Project made automotive uses a priority for its hypervisor. In a world of CPU dies carrying chiplets of different capacities, a good hypervisor can shunt a car's cabin temperature sensors onto slow cores and let LIDAR and other sensors work with nice fast processors.
Can you think of a company that has a lightweight Linux, an excellent hypervisor, and can use it to manage VMs, containers, and isolating workloads? A company with a deep understanding of how to use virtualisation tech baked into chips?
VMware ticks all those boxes.
Broadcom's switch also boasts "an advanced rule-based packet filter engine that can adapt to different vehicle operation modes to enhance driving safety."
That matters because carmakers know that as more automation finds its way into vehicles, there will be moments when traffic from a certain sensor needs priority. Drivers won't complain that the car radio skipped a beat if they're alive to tell the tale.
Can you think of a company that is strong in software-defined networks and network function virtualisation, and has expertise across many devices?
By now you can guess my answer.
Cars are a very decent market: about 80 million a year roll off the production line.
But the billions of connected IoT devices that will soon be built each year have similar security, software deployment, and manageability requirements to cars.
And while they won't have Broadcom switches inside, they may well have other Broadcom silicon.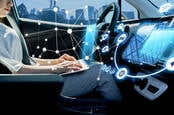 Seeing as everyone loves cloud subscriptions, get ready for car-as-a-service future
READ MORE
So maybe Broadcom sees VMware as a way to build a stack that elevates it from a chip designer with a seemingly strange software annex to a chip designer with a very broad IoT software deployment and management solution.
At this point, users who have made VMware the heart of their datacenter might take comfort from Broadcom having a plausible plan to keep their supplier thriving. They'd be right to also worry that Broadcom's previous enterprise software acquisitions – CA Technologies and Symantec – have not exactly set the world on fire since being bought, delivering seven percent year on year growth in FY 2021, amid reports of considerable layoffs among former Symantec staff. If either Symantec or CA is doing new or interesting things, Broadcom isn't telling the world about those activities.
But VMware is currently a $13bn business, massively larger than CA or Symantec when acquired, and also a leader in its field. Broadcom would be daft to turn its back on VMware's existing business and leadership position to chase an IoT dream. Instead, VMware's current business could fund development of the IoT stack.
And with every current VMware client almost certain to do something with the IoT, the virtualization giant gives Broadcom a ready-made customer base. VMware itself banks on this for its efforts to move towards containers, with a pitch that nobody wants one management stack for VMs and another for Kubernetes. Broadcom can make the same argument for IoT.
So maybe Broadcom buying VMware at a time its shares have been dragged down by inflation and war isn't the cynical act of corporate raiding and/or bargain hunting it appears at first flush.
But it's not you I need to convince of that. Broadcom needs to convince Michael Dell and private equity firm SilverLake, as they together hold more than half of VMware shares. ®
PS: Yes, we know Broadcom more or less quit the IoT world in 2016. That was mainly small wireless gadgets. The rise of edge computing and 5G means lots more devices in more places.