This article is more than 1 year old
Newport Wafer Fab could be sold to US consortium – report
Considered to be preferable to sale to China-owned Nexperia, say sources
UK government officials are mulling a sale of chipmaker Newport Wafer Fab to a US consortium instead of allowing its agreed deal with China-owned Nexperia to stand.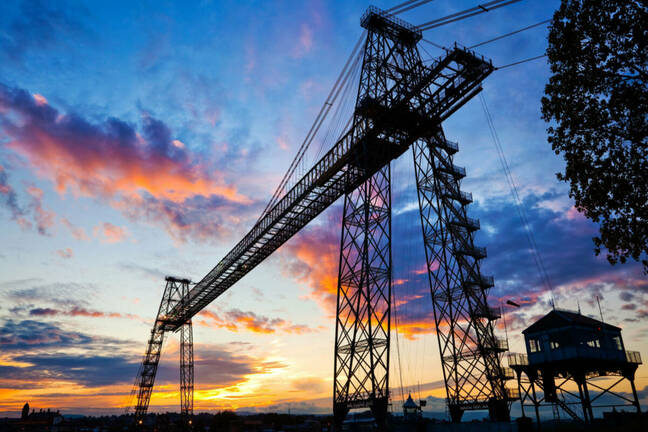 Transporter Bridge in Newport near the fab
This is according to reports at the weekend in the Telegraph, which also claimed the agreement could be funded in part by a grant from the UK government itself.
Newport Wafer Fab is one of the few facilities left in the UK that still manufactures semiconductors, but it was sold last year in a deal worth £63 million to Dutch company Nexperia, which is now a subsidiary of Chinese outfit Wingtech Technology.
Last week, the government used its new powers under the National Security and Investment Act 2021 to call in the acquisition by Nexperia of Newport Wafer Fab for review under a full national security assessment.
The government is said to be considering an alternative bid from an unnamed US-based consortium that is interested in buying Newport Wafer Fab instead, even though the Nexperia sale closed last year.
Furthermore, the consortium is said to be looking at partly financing its bid out of the UK government's own Automotive Transformation Fund, set up to invest in projects to drive the development of a local supply chain for electric vehicles, on the grounds that the Newport Wafer Fab could be used to manufacture chips for use in electric vehicle charging points.
Such a move could prove to be almost as controversial as the sale to Nexperia, as it would mean that UK taxpayers are effectively financially supporting the private ownership transaction.
The Automotive Transformation Fund is intended for UK registered businesses to apply for a share of a pot worth up to £1 billion.
We contacted the Department for Business, Energy and Industrial Strategy (BEIS), but it would only reiterate last week's announcement that Business Secretary Kwasi Kwarteng had decided to call in the acquisition by Nexperia of Newport Wafer Fab for a security assessment.
A BEIS spokesperson told us that it could not comment on any potential commercial transactions regarding Newport Wafer Fab, as the security assessment is still ongoing.
Meanwhile IDC's research director for European Enterprise Infrastructure, Andrew Buss, said that it was doubtful whether the Newport Wafer Fab plant could be realistically repurposed for making new types of semiconductor products without significant investment from whoever ends up owning it.
"It's a well established plant, but it's hardly at the cutting edge as far as manufacturing processes go," Buss told us. "And if you have to update the plant to upgrade to more modern manufacturing processes, would a facility built in 1982 really be the best place for that?" ®