This article is more than 1 year old
Cassandra vendor DataStax secures $115m investment for $1.6b valuation
Tech stock crash fails to deter Goldman Sachs as it leads funding round in the real-time data specialist
DataStax, the database company based on the open-source Cassandra system, has secured $115 million in funding for a $1.6 billion valuation.
Led by the Growth Equity business within Goldman Sachs and backed by RCM Private Markets and EDB Investments, the latest round follows a strong first quarter based on the popularity of DataStax's Cassandra DBaaS Astra DB. Existing investors include Crosslink Capital, Meritech Capital Partners, OnePrime Capital, and others.
Cassandra is a distributed, wide-column store database suited to real-time use cases such as e-commerce and inventory management, personalization and recommendations, Internet of Things-related applications, and fraud detection. It is freely available on the Apache Version 2 license, although DataStax offers managed service Astra on a subscription model.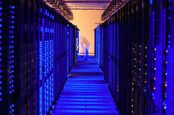 Yes sir, no sir, 3 bags NoSQL sir: It's a whizz-bang benchmark ... but WTF does it signify?
READ MORE
Netflix, for example, has used Cassandra since 2013, replacing Oracle databases and using the NoSQL system to support global accounts and customer data worldwide.
Speaking to The Register, Chet Kapoor, DataStax chairman and CEO, claimed Cassandra was the most scalable NoSQL database in the world.
"We serve real-time applications with an open data stack that just works. We're specifically not in the deep lane: the analytic side. That's Databricks and Snowflake and so on. We are very much focused on the fast lane: we serve the developers that actually build real-time applications."
Kapoor said developers wanted an entire stack, which DataStax provides, based on open-source technologies.
DataStax supports 800 customers while its Astra DBaaS usage grew 350 per cent in the last year, and contributed to half the company's new annual recurring revenue, the CEO said. He also said the DBaaS was half the price of equivalent managed services on AWS.
However, given the current turmoil in tech stock, Kapoor would not be drawn on the timing for an IPO.
"The IPO is just an event. It is a very important event for shareholders, for employees, for our customers, [and] for developers that use our products because it is a great event for them to see how their bet on DataStax is paying off. But we're creating a durable company for a long period of time. We will do it when it makes sense but we're not going to rush into it. If it makes sense and the markets are good we will make it happen, if it doesn't make sense, we will continue to create a principal growth business," he said.
Cassandra was first developed at Facebook and went open source in 2008. It joined the Apache Incubator in 2009 and became a top-level Apache Foundation project in 2010. Apple, Instagram, Uber, Spotify, Twitter, Cisco, Rackspace, eBay, and Netflix are all said to use the system. ®