McKinsey thinks quantum computing could create $80b in revenue ... eventually
Figure is 'value at stake' but 'not the actual value' which itself is a quantum statement
In the hype-tastic world of quantum computing, consulting giant McKinsey & Company claims that the still-nascent field has the potential to create $80 billion in new revenue for businesses across industries.
It's a claim McKinsey has repeated nearly two dozen times on Twitter since March to promote its growing collection of research diving into various aspects of quantum computing, from startup and government funding to use cases and its potential impact on a range of industries.
The consulting giant believes this $80 billion figure represents the "value at stake" for quantum computing players but not the actual value that use cases could create [PDF]. This includes companies working in all aspects of quantum computing, from component makers to service providers.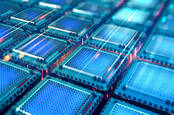 Business leaders brace for quantum computing disruption by end of decade
READ MORE
Despite wildly optimistic numbers, McKinsey does ground the report in a few practical realities. For instance, in a Wednesday report, the firm says the hardware for quantum systems "remains too immature to enable a significant number of use cases," which, in turn, limits the "opportunities for fledgling software players." The authors add that this is likely one of the reasons why the rate of new quantum startups entering the market has begun to slow.
Even the top of McKinsey's page for quantum computing admits that capable systems won't be ready until 2030, which is in line with what various industry players, including Intel, are expecting. Like fusion, it's always a decade or so away.
McKinsey, like all companies navigating if quantum computing has any real-world value, is trying to walk a fine line, exploring the possibilities of quantum computing while showing the ways the tech is still disconnected from ordinary enterprise reality.
"While quantum computing promises to help businesses solve problems that are beyond the reach and speed of conventional high-performance computers, use cases are largely experimental and hypothetical at this early stage. Indeed, experts are still debating the most foundational topics for the field," McKinsey wrote in a December 2021 article about how use cases "are getting real."
One could argue the report is something of a metaphor for the quantum industry in 2022. Wildl optimism about future ecosystem profitability without really understanding what the tech will mean and to whom--and at what scale. ®