This article is more than 1 year old
Microsoft unboxes Exchange Online certification in bid to push customers off-prem
More support engineers needed to keep the email flowing, it seems
Microsoft has added a certification to augment the tired eyes and haunted expressions of Exchange support engineers.
The "Microsoft 365 Certified: Exchange Online Support Engineer Specialty certification" was unveiled yesterday and requires you to pass the "MS-220: Troubleshooting Microsoft Exchange Online" exam.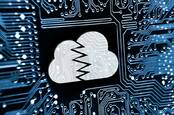 In Microsoft's world, cloud email still often requires on-premises Exchange. Why?
READ MORE
Microsoft is keen that customers move to Exchange Online, particularly after some nasty holes turned up in the on-premises version. Plus there is the whole subscription concept inherent in Microsoft 365 that keeps the accounting team in Redmond happy – even if users might mourn the passing of their perpetual licenses.
For the support engineer role, Microsoft described IT pros with that title as "professionals with in-depth expertise in resolving difficult technical issues."
"You could be an excellent candidate for this certification," the company went on, "if you have subject matter expertise in identifying, troubleshooting, and resolving issues with Microsoft Exchange Online and hybrid Exchange environments."
To be honest, that sounds pretty much like the day-to-day experience of many members of IT tasked with keeping the Microsoft's services upright in an enterprise environment. PowerShell and the Exchange PowerShell module would also be handy.
Microsoft has been flinging out certifications with abandon recently. While Exchange might be a blast from the past nowadays, the company has also put out certifications around supporting and troubleshooting Teams (we'd wager the answer "Use something – anything – else" doesn't crop up) as well as ones for Azure connectivity. The latter went live just last week.
Azure does indeed have a habit of unexpectedly falling over, but we fear that no amount of shiny framed certificates on the wall will help when the cloud comes unexpectedly back down to Earth.
Certifications are handy when one is looking for ways to measure one's worth. Heck – Microsoft will even dispense a badge to pop on one's LinkedIn profile to "Celebrate with the world."
However, certifications also have a habit of retiring. The exam for Designing and Deploying Microsoft Exchange Server 2016 was retired in 2021 (extended support for Exchange Server 2016 goes through to 2025). Microsoft's advice was to look at Microsoft 365 certifications around messaging and security. ®