This article is more than 1 year old
Zendesk sold to private investors two weeks after saying it would stay public
Private offer 34 percent above share price is just the thing to change minds
Customer service as-a-service vendor Zendesk has announced it will allow itself to be acquired for $10.2 billion by a group of investors led by private equity firm Hellman & Friedman, investment company Permira, and a wholly-owned subsidiary of the Abu Dhabi Investment Authority.
The decision is a little odd, in light of the company's recent strategic review, announced on June 9th, which saw the board unanimously conclude "that continuing to execute on the Company's strategic plan as an independent, public company is in the best interest of the Company and its stockholders at this time."
That process saw Zendesk chat to 16 potential strategic partners and ten financial sponsors, including a group of investors who had previously expressed conditional interest in acquiring the company. Zendesk even extended its discussions with some parties but eventually walked away after "no actionable proposals were submitted, with the final bidders citing adverse market conditions and financing difficulties at the end of the process."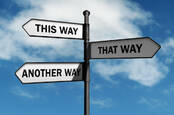 Broadcom sketches out VMware ambitions that stretch from mainframe to cloud
READ MORE
In the Friday announcement of the sale, CEO, founder and chair Mikkel Svane's position had shifted to excitement at "the start of a new chapter for Zendesk with partners that are aligned with the strength of our agile products and talented team, and are committed to providing the resources and expertise to continue our growth trajectory."
And that pesky review from just 15 days earlier?
Lead director Carl Bass said the bid from Permira and Hellman & Friedman came "after the termination of our formal process" and represents "certainty of value for our shareholders at a significant premium to Zendesk's trading price."
The offer is to acquire shares at $77.50 apiece – a handy premium on the $54.53 at which the company's scrip traded on June 16, but well below the $110-plus share price Zendesk enjoyed for most of 2021 and 2022.
But the company posted operating losses in both of those years and investors were not happy – leading to sharp price drops, which sparked the review and eventually saw buyers emerge.
Hellman & Friedman and Permira execs have given canned quotes attesting to their admiration for Zendesk's achievements and optimism for its future.
Zendesk should be in their hands by Q4 2022.
Just what happens next is anyone's guess, but investment firms are seldom shy of making rapid and swingeing changes such as offloading underperforming assets in the service of reducing losses and plumping their acquisition targets for later sale.
The effects of those actions are often not much fun for customers of acquired companies. Zendesk may need to make sure its own Zendesk implementation is in good order. ®