PowerShell pusher to log off from Microsoft: Write-Host "Bye bye, Jeffrey Snover"
'If you ever were rooting for somebody, please do him a favor and go tell him'
Jeffrey Snover's lengthy and occasionally controversial term at Microsoft is to come to an end this week, as the PowerShell inventor sets off for pastures new after more than two decades at the Windows giant.
After 22+ awesome years at Microsoft (18+ of which were awesome in a good way 😂 ), it is time for me to try something new.

I feel blessed to have had the opportunity to work with such incredible people and to work on things that matter.

My last day will be Friday, July 1st. pic.twitter.com/l2inatE2BM

— Jeffrey Snover (@jsnover) June 27, 2022
Snover had a roundabout journey into Microsoft, working at Tivoli and Apollo Computer among other places before finding himself lead architect for all of Redmond's management technologies. "At the time," he said, during a DevOps Enterprise recording in 2015, "Microsoft was heavily focused on the GUI."
Crucially, Snover foresaw an upcoming shift to large datacenters of servers. The Windows GUI-based tools of that era were less than ideal at managing all that, particularly when it came to automating tasks to keep installations ticking over.
To deal with this, Snover wrote the Monad Manifesto in 2002, which he described as a "fundamentally new approach to automation." The document also described the basis for Windows PowerShell.
"I decided I was going to be in all in on this automation technology to take advantage of this transition [to very large datacenters]," he said, "and was demoted."
Snover's time in the wilderness lasted five years, during which time Windows Vista arrived to less than universal acclaim and .NET began to be shoehorned into what felt like nearly everything Microsoft was doing. "I met a bunch of people," recalled Snover, "who where like, 'Well, Bill [Gates] says .NET,' and did incredible stupid things like trying to get .NET into the kernel."
Such efforts did not go well, and while the application teams used .NET, the Windows group steered clear. Snover, however, kept the faith. "I knew it was a great technology," he said. "I knew it was the right technology for the problem I was solving."
Not all in Microsoft agreed. "It was the most miserable two or three years of my life," he said, recalling his efforts to get his vision of automation into the OS. "I had executives say things like: 'Admins don't want command line interfaces,'" or "'exactly what part of effing Windows is confusing you?'"
We suspect an alternative to "effing" was used!
Snover found solace in the Exchange team, which was encountering the problem he was trying to solve. "They saw the light of what I was doing, and they became our partner," which was handy for every time somebody tried to kill off Snover's project.
Eventually, Snover and his team even managed to overcome the unwritten rule of No .NET in Windows, and Windows PowerShell shipped. "So I became a hero," he said, "happy days."
He got back his position, if not the extra cash he might have received had he not spent five years banging his head against a PowerShell-hating wall. He was pulled aside by an executive who told him that even as he endured the wilderness, "we were rooting for you."
Great.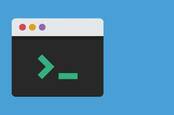 Don't ditch PowerShell to improve security, say infosec agencies from UK, US, and NZ
READ MORE
"If you ever were rooting for somebody," said Snover drily, "please do him a favor and go tell him. It really would have helped."
Microsoft's pivot toward PowerShell and automation is well documented, and the technology has become essential as the company made its move toward the cloud and Snover's predictions were proven correct. As for Snover himself, he was promoted to Distinguished Engineer, then Chief Architect of System Center before entering the really big leagues as Chief Architect for Windows Server.
Snover later scaled up again to become Chief Architect for Azure Storage and Cloud Edge. Most recently he became CTO for Modern Workplace Transformation at Microsoft as well as Architect for the Office 365 Intelligent Substrate Platform.
It also fair to say that Snover has rarely shied away from gently criticizing his employer over the years, even taking to Twitter to complain about Microsoft's occasionally byzantine expense procedures.
His departure from Microsoft represents the end of an era, and his work will continue to have impact through PowerShell and the other technologies he championed during his time.
Snover did not disclose what the future might hold. Regardless of where he ends up, countless administrators owe him a debt of thanks for pushing command-line automation through Microsoft when all around were obsessing with GUIs. ®