UK govt promises to sink billions into electronic health records for England
NHS App role expanded following perceived COVID-era success
The UK's National Health Service (NHS) has committed to implementing electronic health records for all hospitals and community practices by 2025, backed by £2 billion (c $2.4 billion) in funding.
The investment from one of the world's largest healthcare providers follows Oracle founder Larry Ellison's promise to create "unified national health records" in the US after the company paid $28.3 billion for Cerner, an American health software company also at the heart of many NHS record systems.
In the UK, health secretary Sajid Javid has promised £2 billion to digitize the NHS in England, including electronic health records in all NHS trusts (hospitals or other healthcare providers) by March 2025.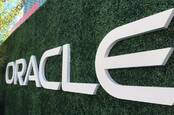 Oracle plans US database for electronic health records
READ MORE
The initiative also includes recruitment, retention, and growth of the tech workforce to meet "challenging projected health and care demand by 2030." The requirements will be met "through graduates, apprentices and experienced hires, creating posts for an additional 10,500 full-time staff," according to the policy document paper, A plan for digital health and social care.
Announcing the document, Javid said: "The plan shows how we will effectively create a single, life-long digital health and care record for everyone giving patients a chance to easily access their own data with these records in place universally by 2024.
"This will build on our work to accelerate the adoption of Electronic Patient Records which will mean all clinical teams within the new Integrated Care Systems will have secure and appropriate access to a complete view of a person's health record."
At the moment, 86 percent of NHS trusts have a form of electronic patient record in place. The government wants that figure to reach 90 per cent by the end of next year, he said.
It is unclear whether the spending is new. Last year's October spending review also announced £2.1 billion (c $2.5 billion) for improving IT and digital technology within the NHS.
The new digital health strategy also includes plans for expanding functionality of the NHS App, smartphone software for accessing common NHS services. Plans include the ability to register with general practice surgeries via the app from March 2023.
The plans also include implementation of the controversial Federated Data Platform from autumn 2022. Critics fear US spy-tech firm Palantir will be favored for the role, given its entrenched position in the existing NHS COVID-19 Data Store and Platform.
Dr Pritesh Mistry, digital fellow at NHS research organisation The King's Fund, welcomed the plan as a way of bringing together years of "disparate commitments."
However, he warned that health staff would struggle to find the time to train to use new systems given their overwhelming workloads.
"The most significant risk to this new vision of digital health and care is the lack of capacity among the health and care workforce," Mistry said. "NHS and social care staff are already under intense pressure and many will wonder where they will find the time needed to learn the new skills to use technologies, change organisational culture to work better with tech innovators, and avoid the pitfall of implementing new tech without adequately consulting the staff and patients who will use it."
The Department for Health and Social Care must deliver its plan under the specter of the failed National Programme for IT, a £10 billion (c $12.1 billion) centrally delivered NHS IT project regarded as one of the biggest public-sector IT disasters in UK history. ®