Global financial stability regulator signals crypto rules are coming soon
The party's over, especially for stablecoins, due to intrinsic volatility and structural vulnerabilities
The Financial Stability Board – the organisation charged with recommending useful changes to the global financial system – has signaled it will soon propose regulations for cryptocurrencies and other digital assets that make them subject to the same rules applied to traditional financial instruments.
News of the Board's intentions emerged in a statement [PDF] issued on Monday.
The document doesn't pull its punches, characterizing crypto markets as possessing "intrinsic volatility [and] structural vulnerabilities" before warning that their links to other crypto assets and the traditional financial system represent considerable risk for all.
"An effective regulatory framework must ensure that crypto-asset activities posing risks similar to traditional financial activities are subject to the same regulatory outcomes, while taking account of novel features of crypto-assets and harnessing potential benefits of the technology behind them," the Board argues.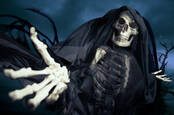 The dark equation of harm versus good means blockchain's had its day
READ MORE
So-called stablecoins that attempt to peg their value to a fiat currency earn the document's strongest language.
"A stablecoin that enters the mainstream of the financial system and is widely used as a means of payments and/or store of value in multiple jurisdictions could pose significant risks to financial stability in the absence of adequate regulation," the statement asserts. "Such a stablecoin needs to be held to high regulatory and transparency standards, maintain at all times the reserves that preserve stability of value and meet relevant international standards."
Note the requirement to maintain a reserve "at all times". That's what central banks do to stabilise fiat currencies – but a practice that stablecoin TerraUSD tried to pull off with a complex linkage to another cryptocurrency before they both collapsed and wiped out billions.
The document therefore calls for "robust regulations and supervision of relevant authorities if they are to be adopted as a widely used means of payment or otherwise play an important role in the financial system."
The document suggests regulations follow the principle of "same activity, same risk, same regulation" – so that rules for crypto assets are drawn from those applied to conventional financial instruments.
The Board also calls for all crypto operators to follow the law of the land, and expects its member states to enforce that requirement.
If that seems a little superfluous, remember that Uber used a deliberate scofflaw approach to build its business and championed itself as a fearlessly innovative disruptor of a cozy and moribund monopoly. That's a very similar stance to many crypto players' assertion that the financial services industry is ripe for decentralized disruption.
The Board plans to put flesh on the bones of the above at the G20 finance ministers meeting in October.
The document emerged just four days after the US government issued a Framework for International Engagement on Digital Assets that called for the Board and many other trade groupings, regulators, and think tanks to act collectively to regulate crypto assets.
Clearly, the unregulated crypto party will soon be over. At least hypesters still have the metaverse to get excited about. ®