This article is more than 1 year old
Cloudy Chinese word processor vendor denies deleting defiant docs
But Kingsoft has admitted to blocking access to some material and Chinese creative types are worried
Chinese productivity software vendor Kingsoft has denied that it deletes documents that contain content that might displease Beijing.
China routinely cleanses social media of any commentary that represents opposition to government policy or contains hashtags associated with protest. In recent weeks, posts that complained about conditions during Shanghai's lengthy COVID-19 lockdowns mysteriously disappeared, as did posts about the enormous data leak from Shanghai Police.
Inspection and deletion of documents created with Chinese software and stored in the cloud would represent a new level of surveillance and censorhship.
Yet a post to China's Twitter analog Sina Weibo claimed that documents created with Chinese word processor WPS were disappearing from the cloud. The post suggested that China's creative community feels its works have been targeted, and that manuscripts are at risk of arbitrary deletion.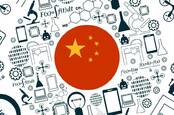 China plans laws for 'healthy' development of tech companies
READ MORE
Kingsoft, the developer of WPS, took to Weibo to rebut the allegation.
Machine translation of the post suggests WPS has denied deleting documents, but admitted to disabling links to documents created by users suspected of violating its terms of service.
That explanation falls well short of ruling out the prospect that the documents in question have angered Beijing's censors. Nor does it explain how Kingsoft decided to block access to the documents in question.
Kingsoft's post does state that the company "has always put user experience and user privacy protection first." The post adds that the company reserves the right to legal action in this case.
Beijing has a beef with many types of content, including depictions of "niangpao" – the kind of chap you'd find in a boy band wearing fashionable clothes that don't conform to male stereotypes – suggestive karaoke, fan clubs that get too fevered, and the spiritual opium that is computer games.
If creators feel their work is being surveilled once saved, the chilling effect will be considerable.
Beijing may not mind if the result is that more literature and filmed drama cleaves to its definition of patriotism.
But China's citizens do mind – especially twenty-somethings who in recent weeks have begun to use the term "last generation" to express their despair at their long working hours and the high cost of living making it unlikely they will ever afford to settle down and start a family.
China's state-controlled press has a different take: insisting that youth adore China and no longer see the temptations of the West as desirable or appropriate. ®