This article is more than 1 year old
Heroku to delete inactive accounts, shut down free tier
Move over, GitLab, this purge begins in October
Heroku, Saleforce's platform-as-a-service biz, on Thursday said it will discontinue its free container and database offerings, and will purge inactive accounts because of ongoing abuse.
With regard to customers of internet technology companies, it's often said, "If you're not paying for the product, you are the product," a sentiment that dates back at least to ad-supported television in the 1970s.
If you have a free service ... somebody is already trying to figure out a way to make money off of it
From the perspective of those running technology companies, there's a different formulation: if you're not paying for the product, you're the liability – free online services and ever-changing identities via email services turn out to be a recipe for trouble.
Heroku talked about how it tries to deal with abuse of its services at Black Hat USA in 2020. Its abuse team's presentation describes the challenge of dealing with miscreants who use Heroku for cryptocurrency mining and phishing, among other things: "If you have a free service, a free trial, or any offering that has an angle to extract value, somebody is already trying to figure out a way to make money off of it."
Trying to defend Heroku's free tier evidently is no longer worth the effort.
"Our product, engineering, and security teams are spending an extraordinary amount of effort to manage fraud and abuse of the Heroku free product plans," said Bob Wise, general manager of Heroku and EVP at Salesforce, in a blog post this week.
"In order to focus our resources on delivering mission-critical capabilities for customers, we will be phasing out our free plan for Heroku Dynos, free plan for Heroku Postgres, and free plan for Heroku Data for Redis, as well as deleting inactive accounts."
As of October 26, Heroku will delete accounts that have been inactive for a year and any associated storage. The following month, on November 28, Heroku's free tier will disappear and free dynos – Heroku's term for containers – and free data services (hobby-dev Heroku Postgres and hobby-dev Heroku Data for Redis) will be shut down.
Users of these services can expect email messages alerting them to the pending changes as the dates approach. Following the transition, Heroku Dynos will start at $7/month, Heroku Data for Redis will start at $15/month, and Heroku Postgres will start at $9/month.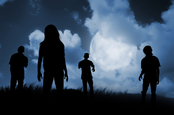 GitLab versus The Zombie Repos: An old plot needs a new twist
READ MORE
In its FAQs about the end of its free plans, Heroku makes its focus on revenue a bit more explicit. "The priority going forward is to support customers of all sizes who are betting projects, careers, and businesses on Heroku," the company said, citing customers like PensionBee and Softgiving.
The end of the free ride isn't entirely unexpected. Founded in 2007 and initially remarkable for its simple deployment model, Heroku hasn't been top of mind for years among developers looking to host apps on a managed platform. As one devops biz CEO put it in a tweet last year, "Heroku is like a fallen civilization of elves. Beautiful, immortal, beloved by all who encountered it – but still a dead end."
Free plans tend to end in rug pulls, or get dialed down to worthlessness, unless the provider has such a strong monopoly-sustained revenue stream that it can afford to scorch the competitive landscape to keep rivals from taking root. And even then, the giants that have weaponized free offerings like Google often reconsider after a while.
At the same time, those fleeing prior free commitments can't always escape. GitLab, an online git service, announced a shutdown of inactive free tier projects earlier this month, only to backtrack after an outcry. ®