Source: IBM disguised Watson Health layoffs as a 'redeployment initiative'
Funnily enough, most of those hit were aged over 40, it is claimed
Exclusive After announcing in January it was selling its Watson Health group to investment firm Francisco Partners, IBM assured staff left behind from the sale that they would be redeployed within Big Blue.
IBM even had a term for this transition, calling it a Redeployment Initiative (RI) to distinguish the situation from a Resource Action (RA), IBM's euphemism for a layoff.
Indeed, between March 10 and May 30, a source familiar with the situation told The Register, the term RI was used to "convince employees they were not being laid off" and instead were going to be transferred to another part of IBM.
But few employees not headed to Merative – as Watson Health is now called – actually stayed with IBM as the technology giant required those affected to relocate, in some cases internationally, effectively axing them when they were unable to up sticks and move home.
"We were told we would be redeployed back into IBM," our source told us, noting that most if not all of the internal job opportunities available required relocation. "They never intended to place us, in my opinion."
Required relocation appears to have become a common tactic at IBM to avoid layoffs – it encourages workers to quit rather than go through a disruptive, unwanted move. In recent age-discrimination lawsuits against IBM, the company has been accused of using relocation as a way to get rid of older workers.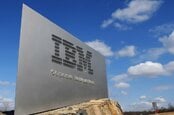 Dinobabies latest: IBM settles with widow of exec who killed himself after layoff
READ MORE
"One method by which IBM is alleged to have ousted a number of older workers is by requiring employees (who have long been permitted to work from home) to relocate to a different part of the country and work out of an IBM office," explains a court filing [PDF] in the recently settled Lohnn v. IBM. "Plaintiff's counsel has obtained evidence that this strategy was adopted with the specific goal of ensuring that older employees will resign from the company."
The filing goes on to cite an internal IBM email that shows IBM is aware of how much relocation deters job seekers. It states, "Typical relo accept rate is 8-10%."
What's more, the legal filing argues IBM has used relocation offers as a way to get rid of people without an RA, which entails potential severance costs. While we're certain Big Blue wouldn't be the only company to use this tactic, it is interesting to see allegations of these backdoor layoffs detailed in public documents.
"The email also shows that the relocation offer was made to employees who would have been subject to a 'resource action' (IBM's term for a mass layoff)," the court filing explains. "However, rather than laying off the employees, the relocation strategy allowed it to appear that the employees voluntarily chose to end their employment at IBM."
In 2019, as part of a different age discrimination claim, Catherine Rodgers, formerly IBM's vice president in its global engagement office, said she believed IBM told older workers to relocate with the expectation they would quit rather than move.
"It appeared to me that IBM did not actually expect those employees to agree to relocate," Rogers said in her affidavit [PDF]. "Even in the rare occurrence when an employee agreed to relocate, IBM took further steps to force them out of the company."
On May 31, 2022, we're told, IBM's Redeployment Initiative became a Resource Action. That left employees not invited to join Merative one month to find another position at IBM or be separated.
The separation agreement offered three months of severance pay and required the employee to agree that there had been no discrimination. IBM has maintained, despite paying multiple age-discrimination settlements and EEOC findings to the contrary, that it has never engaged in systematic age discrimination.
IBM's disposal of its Watson Health unit also prompted a complaint to America's National Labor Relations Board for alleged efforts to suppress legally protected employee discussions.
The sale of Watson Health was completed on June 30, 2022. The AI healthcare biz, founded in 2015, never made a profit and was sold for a $230 million pre-tax gain on a payment of $1.065 billion, minus a $75 million charge for expenses.
The Register understands at least 50 employees out of roughly 2,000 at Watson Health lost their jobs on account of the sale. The average age of those affected is estimated to be 48, and more than 80 percent are said to be over 40. Among those over 40, we were told that internal hiring was "a failure."
We asked IBM to comment. We've not heard back.
In 2018, IBM laid off between 50 and 70 percent of the staff at Watson Health.
A spokesperson for Merative declined to say how many employees came from Watson Health or to say how many IBM employees were axed as a result of the deal.
"Since the sale earlier this summer, Merative has been and remains focused on standing up our vital business operations," the spokesperson said in an email. "All US and Canadian employees included within the scope of the sale transitioned to roles at Merative as of 7/1. We are unable to comment on IBM business operations or future waves of our deal close." ®