This article is more than 1 year old
Indian services giants fight over moonlighting employees
PLUS: Trustwave's Singapore owners selling?; Pakistan's suspiciously political internet brownout; Indonesian data leaks; and more!
Asia In Brief Senior execs at India's big IT outsourcers are debating whether it is appropriate for their staff to take on additional paid work outside the company.
Wipro chair Rishand Premji set the ball rolling with the following tweet:
There is a lot of chatter about people moonlighting in the tech industry. This is cheating - plain and simple.

— Rishad Premji (@RishadPremji) August 20, 2022
That stance did not go down well, as many Indian techies argue a side hustle or second job hones and/or broadens their skills, theoretically making them more valuable employees. They like the extra cash, too.
Premji's tweet became quite the flashpoint. Tata Consultancy Services chief operating officer N Ganapathy Subramaniam labelled moonlighting an ethical issue and said the company will seek to create an employee culture that views extra gigs as producing short-term gain for long-term pain.
Mohandas Pai, a former director at Infosys and now chair of venture capital firm Aarin said moonlighting happens in part because young tech workers in India are underpaid and their wages have not risen substantially for a decade.
Pai also feels that the move to working from home has reduced tech workers' commute time by up to four hours, creating a resource that smart operators have figured out how to tap. But he also warned that some remote workers might be moonlighting while doing their day jobs, and that employers may ask workers to return to campus to ensure productivity.
He suggested better pay would reduce moonlighting and address the potential security issues it creates when workers bring insights and knowledge from one gig to another.
Debate about moonlighting is now bubbling along nicely, with some suggesting it's a feature of the US economy and therefore something India can learn from, and others using the prevalence of the practice to suggest Indian tech workers deserve better wages.
Others point out that the COVID-19 pandemic created enormous demand for digital skills, and that if tech workers can meet that need then good luck to them – and to those who hire them.
Simon Sharwood
China's top chipmaker SMIC invests $7.5 billion in Tianjin fab
Shanghai-based chip maker Semiconductor Manufacturing International Corp. (SMIC) will build a $7.5 billion 12-inch foundry production line in Tianjin, according to a Hong Kong Stock Exchange regulatory filing.
The foundry, announced last Friday [PDF], is slated to have the capacity to produce 100,000 12-inch wafers a month.
The new foundry joins three other 12-inch facilities in construction in Shanghai, Beijing and Shenzhen. Three eight-inch and three 12-inch are already in operation in Shanghai, Beijing, Tianjin and Shenzhen.
The Tianjin facility will cover process nodes between 28 and 180 nanometers for use in telecommunications, automobiles, consumer electronics and more.
The company has been under US sanctions since 2020, thanks to its alleged support of the Chinese military. The sanctions (in theory) prevent the company from making chips based on a 7nm process node. Reports late last month revealed that SMIC has made the forbidden chips in volume since last year.
Indonesia investigating potential data leaks at two state-owned entities
Indonesia's communication ministry, Kominfo, is investigating a leak at two state-owned companies: electric power distribution monopoly PT Perusahaan Listrik Negara (PLN) and telecom firm PT Telkom's IndiHome internet service arm.
According to the ministry, PLN is upgrading customer personal data protection systems. The ministry has provided technical recommendations for Telkom to improve personal data protection. Both state-owned companies are working with Indonesia's National Cyber and Crypto Agency (BSSN).
PLN issued a statement calling the real-time customer database system "safe."
"Judging from some of the data that has appeared on social media, the data is a general and non-specific replication of customer data, which is allegedly taken from the customer data dashboard application for analytical data purposes," said PLN. "This data is not real customer transaction data and is not updated, so it is not expected to have a major impact on customers."
The utilities company said it is working with Kominfo and BSSN to find sources of customer data circulating on the internet, as well as to increase security.
Telkom said last week that there was no breach of IndiHome customers' data.
"There is no system at Telkom that stores browsing history and customer personal data side by side," clarified the company.
"After we conducted a thorough search and investigation, we believe and ensure that there is no leakage of customer data in our system and this is 100 percent data that was fabricated by parties or individuals who want to corner Telkom," said corporate comms and investor relations exec Ahmad Reza.
Singapore prime minister warns against disinformation campaigns
Singapore's prime minister Lee Hsien Loong urged his country's citizens to be on guard as foreign entities attempt to influence the country, including through social media.
"Nowadays on social media, for example, WhatsApp, Telegram, Facebook, WeChat, you get all sorts of information. We may think that all the information is true and credible. However, some of these messages have an ulterior aim of persuading you to take sides, or even to erode your trust in the government." said Lee, speaking at the National Day Rally last week.
He cited the potential of misinformation campaigns regarding the Ukraine, both anti-American and pro-Western alike. He then urged the population to "be vigilant" when reading messages and conduct fact checking.
"We must actively guard against hostile foreign influence operations, regardless of where they originate. Only then, can we safeguard the sovereignty and independence of our nation," said Lee.
Pakistan internet suppressed as ousted prime minister makes speech
Internet interruption-watcher NetBlocks clocked nation-scale internet outages across multiple providers twice in a period of 24 hours this week.
Connectivity was reported by NetBlocks at 38 percent of ordinary levels.
The timing of the first incident, occurring on August 21, corresponding with a speech made by ousted former prime minister Imran Khan.
"The disruption comes as former prime minister Imran Khan makes a live broadcast to the public, despite a ban issued by the Pakistan Electronic Media Regulatory Authority (PEMRA)," said NetBlocks.
"Access was restored after the speech concluded," added the org, which also said the disruption could be worked around using a VPN service – a common way to circumvent government internet censorship measures.
In May, NetBlocks detected a different but similar outage: a two-hour disruption that coincided with large public protests over Khan's removal from office.
Khan was removed from office after an April 10 vote of no confidence. Supporters of Khan have cried foul over his removal.
In the past, NetBlocks has noted Pakistan has a history of imposing nationwide internet restrictions during unrest. Some of those were carried out while Khan was in power.
Singtel reportedly selling cybersecurity unit Trustwave
Reports emerged last week that Singaporean telecommunications giant Singtel is selling cybersecurity business unit Trustwave Holdings.
The sale of the Chicago-based unit is expected to raise between $200 and $300 million – which will come in handy as Singtel looks to invest in 5G operations, IT services and datacenters.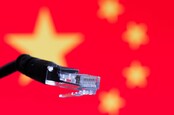 Two thirds of DNS queries for IPv6 hosts sent to Chinese resolvers fail, researchers find
READ MORE
Deadline to register tech companies hits in Japan
The deadline for global technology companies to register both their local arm and global headquarters with Japan's Justice Ministry passed last week.
By requiring the registration, Japan makes the companies accountable via the country's legal system to complaints of online abuse.
As of last March, 48 companies were non-compliant. As of last Tuesday, that number was reportedly reduced to 28.
The ministry reportedly will seek fines against seven companies that have officially fallen foul of the law while the other non-compliant companies have notified authorities of plans to cease operations in the country.
In other news…
Our regional coverage from last week included news that Pegasus spyware-maker NSO Group CEO Shalev Hulio stepped down as the company faced a "reorg" and refocus on NATO sales. The company also laid off around 100 workers.
A South Korean official stated the country would attend the preliminary meeting of the international Chip 4 group, a proclamation that stood in stark contrast to claims that Taiwan had not been given any details of the event.
After years of crackdowns on big tech, the Cyberspace Administration of China (CAC) said in a press conference it wanted "the healthy development of internet enterprises, bigger and stronger," signaling it may be taking a friendlier tone.
Indian IT services outsourcer Infosys cut variable bonuses for Q1FY23 to an organizational average of 70 percent, amid a rise in labor costs affecting profits. Labor org Nascent Information Technology Employees Senate (NITES) has called the company out after it gave the CEO a 43 percent salary hike earlier this year.
Chinese gadget giant Xiaomi warned in its most recent earnings report that its legal troubles in India – related to allegations of improperly moving funds offshore – could noticeably affect business.
Supply chains are likely to take another hit as power cuts in the PC component manufacturing hubs of Chongqing and Sichuan were extended. The area face severe drought, heatwaves and fires.
Huawei CEO Ren Zhengfei has reportedly told staff that tough economic times represent a real threat to the company and called for the company to prioritize cash flow and profit instead of growth and scale.
Chinese search giant Baidu unveiled its first quantum computing hardware and software capabilities, dubbed Qian Shi, at a Beijing conference last this week.
Some of China's most powerful tech companies, including Tencent, Huawei and Epic Games joined forces to form a metaverse research institute in Shanghai, called the "Joint Research Institute of Metaverse and Virtual-Real Interaction."
Alibaba Cloud launched a RISC-V developer platform for edge SOCs named Wujian 600. The system offers an optimized software stack to help speed product rollout. ®