This article is more than 1 year old
Big cloud rivals hit back over Microsoft licensing changes
Customers should be able to 'move freely' says Google cloud veep as AWS brands move 'unfair'
Microsoft's cloud competitors have reacted negatively to changes the company announced this week to licensing, claiming that they are anti-competitive and will deter customers from moving to other cloud providers.
The Redmond giant confirmed major revisions and upgrades to its outsourcing and hosting terms on August 29, saying these would benefit partners and customers globally by simplifying the license terms for using Microsoft software in the cloud.
In a nutshell, the changes that come into effect from October allow customers with Software Assurance or subscription licenses to use these existing licenses "to install software on any outsourcers' infrastructure" of their choice.
But as The Register noted at the time, this specifically excludes "Listed Providers", a group that just happens to include Microsoft's biggest cloud rivals – AWS, Google and Alibaba – as well as Microsoft's own Azure cloud, in a bid to steer customers to Microsoft's partner network.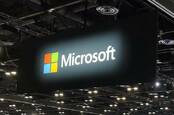 Microsoft adds virtual core licensing to Windows Server
READ MORE
And while the company has said these changes are being made to benefit customers and in response to partner feedback, Microsoft was actually reacting to legal action by European cloud operators such as OVHcloud about its licensing practices placing them at a disadvantage, with higher fees for running Windows in clouds other than Azure, for example.
However, some in the cloud sector are not happy with Microsoft's overhaul, with the general feeling being that Microsoft has not addressed the nub of the matter.
"The promise of the cloud is flexible, elastic computing without contractual lock-ins. Customers should be able to move freely across platforms and choose the technology that works best for them, rather than what works best for Microsoft," wrote Google Cloud's VP for Government Affairs & Policy Marcus Jadotte, in a reaction posted on Twitter.
Meanwhile, according to Reuters, AWS parent Amazon was even more critical, with a spokesperson for the company reported as saying that "Microsoft is now doubling down on the same harmful practices by implementing even more restrictions in an unfair attempt to limit the competition it faces – rather than listening to its customers and restoring fair software licensing in the cloud for everyone."
These criticisms are not entirely new, and some in the cloud sector made similar points following Microsoft's disclosure of some of the licensing changes it intended to make back in May.
One cloud operator who requested anonymity told The Register in June that Redmond's proposed changes fail to "move the needle" and ignore the company's "other problematic practices."
Another AWS exec, Matt Garman, posted on LinkedIn in July that Microsoft's proposed changes did not represent fair licensing practice and were not what customers wanted.
"MSFT's answer is not to do what's right for customers and fix their policy so all customers can run MSFT's software on the cloud provider they choose; but rather, under the pretext of supporting European technology needs, MSFT proposes to select cloud providers about whom it is less competitively concerned and allow MSFT software to run only on those providers," he said.
Microsoft is currently being investigated by the European Commission over these allegations of anti-competitive practices concerning its licensing in the cloud. While the licensing changes may placate some European cloud operators, it seems likely the company could still face trouble over the policy of deliberately excluding its biggest competitors from the new terms.
The big three providers dominate the global cloud market, accounting for 65 percent of spending on cloud infrastructure services in figures from Q1 of this year. Amazon accounted for 33 percent, with Microsoft Azure at 22 percent and Google Cloud taking 10 percent. ®