Intel details 12th Gen Core SoCs optimized for edge applications
OS support includes Windows 10 IoT Enterprise 2021 LTSC and Linux options
Intel has made available versions of its 12th-generation Core processors optimized for edge and IoT applications, claiming the purpose-built chips enable smaller form factor designs, but with the AI inferencing performance to analyze data right at the edge.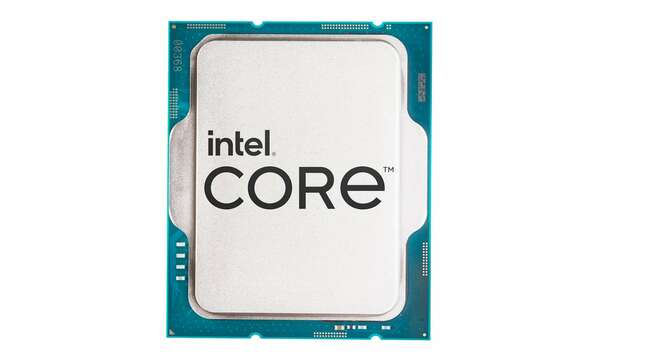 The latest members of the Alder Lake family, the 12th Gen Intel Core SoC processors for IoT edge (formerly Alder Lake PS) combine the performance profile and power envelope of the mobile chips but the LGA socket flexibility of the desktop chips, according to Intel, meaning they can be mounted directly on a system board or in a socket for easy replacement.
Delivered as a multi-chip package, the new processors combine the Alder Lake cores with an integrated Platform Controller Hub (PCH) providing I/O functions and integrated Iris Xe graphics with up to 96 graphics execution units.
These new edge chips have a 15W to 45W base power range, with the 15W parts featuring up to 10 CPU cores and the 45W parts 8 to 14 cores. Up to 6 of these cores are multi-threaded Performance cores (P-cores), while up to 8 are single-threaded Efficient cores (E-cores).
They also have the Intel Thread Director capability introduced with Alder Lake that monitors thread performance in order that workloads get assigned to the right cores.
Intel claims the 12th Gen Intel Core SoC processors for IoT edge deliver single-thread performance up to 1.32 times faster and multi-thread performance up to 1.27 times faster when compared with its own 10th Gen Core desktop chips.
On the inferencing side, the chipmaker also claimed that those 96 graphics execution units allow for a high degree of parallelization in AI workloads for analysing edge data, while the CPU cores also feature Intel's Deep Learning Boost, instructions designed to accelerate AI processing. The chipmaker added that its OpenVINO toolkit for developing such applications is fully supported with the new chips.
Intel VP and general manager of the Network and Edge Compute Division Jeni Panhorst said in a statement that the new processors were designed for a wide range of vertical industries.
"As the digitization of business processes continues to accelerate, the amount of data created at the edge and the need for it to be processed and analyzed locally continues to explode," she said.
Another key capability for managing systems deployed in edge scenarios is that these processors include Intel vPro features, which include remote management capabilities built into the hardware at the silicon level, so an IT admin can reach into a system and perform actions such as changing settings, applying patches or rebooting the platform.
The chips support up to eight PCIe 4.0 lanes, and four Thunderbolt 4/USB4 lanes, with up to 64GB of DDR5 or DDR4 memory, and the graphics are slated to deliver four 4K displays or one 8K display. Operating system support includes Windows 10 IoT Enterprise 2021 Long Term Servicing Channel (LTSC) and Linux options.
Intel said the new SoCs are aimed at a broad range of industries, including point-of-sale kit in the retail, banking, and hospitality sectors, industrial PCs and controllers for the manufacturing industry, plus healthcare. ®