Regulators approve Citrix/Tibco merger
Odd couple will tie the knot in late September – but there's still no sign what's in store
Citrix has announced that its planned de-listing and merger with Tibco has cleared regulatory hurdles and the two companies will therefore become one during the last week of September 2022.
A Wednesday filing states that reviews antitrust and foreign investment laws have completed, and the deal can proceed.
The merger was announced in January 2021 and will see private equity outfits Vista Equity Partners and Evergreen Coast Capital lay out $16.5 billion to take Citrix private.
Vista Equity Partners already owns Tibco and the deal with Citrix was also framed as an opportunity to merge the two companies.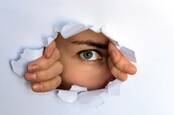 Citrix research: Bosses and workers don't see eye to eye over hybrid work
READ MORE
The two companies are both enterprise IT veterans that never quite managed to escape from worthy but limited niches – so they have that much in common at least. Citrix does well in application publishing and virtual desktops, while Tibco excels at service-oriented architectures. But both have larger and better-financed rivals. Both also butt up against Microsoft, which challenges Citrix with many products and competes with Tibco directly with Logic Apps after previously challenging it with BizTalk.
Just what Citrix and Tibco share beyond that is not apparent. Perhaps they both like Piña Coladas, and getting caught in the rain …
In a January letter to Citrix staff Citrix CEO Bob Calderoni pitched the merger as creating "one of the world's largest software companies [with] the potential to provide customers with all the secure infrastructure needed for the modern enterprise."
"With the increased scale that comes with the combination, we expect to grow our wallet share with the CIO organization, making us a more strategic technology provider to organizations across the globe," he added.
But Calderoni also admitted that "we will not be able to work out all the details until after closing" – and The Register has since been unable to find details of how the combined Citrix and Tibco will operate, the strategy the companies will pursue, or the markets they will target.
One thing we do know about the combined org is that it will be led by Tom Krause, formerly leader Broadcom Software, who engineered the acquisition of VMware before bailing to boss the new entity.
At Broadcom, Krause merrily espoused a strategy of focusing only on the very largest and most locked-in customers, slashing sales and marketing spend, and using steep price hikes to let smaller users know they weren't really wanted.
Private equity outfits aim to increase the value of the entities in which they invest, so they can offload and make a profit or milk for dividends. Activist investment firm Elliot Management thought it had done that for Citrix after taking a stake in 2015 – selling the GoTo collaboration business, and then allowing its last remaining director to leave the board in 2020 with a "mission accomplished" send-off note.
But less than two years later Vista and Evergreen swooped in with the Tibco merger plan, the fruits of which should soon become apparent. ®