This article is more than 1 year old
Microsoft China turns 30, gives nation the gift of jobs and export promotion
Including assistance for the kind of companies the US is keen to contain
Microsoft has celebrated the 30th anniversary of its operations in China with promises to hire more locals and encourage exports.
Festivities kicked off with news the company plans to hire 1,000 more workers in China. Those hires will take local headcount past 10,000. More importantly, they signal that Microsoft sees plenty of growth in China at a time the nation's own big tech companies have been laying off substantial numbers of staff amid tepid economic growth.
Microsoft also offered an encouraging mid-term outlook with a pledge to upgrade three of its major campuses in China.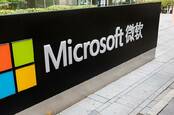 Bing China freezes auto-suggestions at Beijing's request
READ MORE
The software giant's facilities in Beijing, Shanghai, and Suzhou will each be upgraded in the next three to five years. All will receive tech touted as ideal for hybrid working and keeping carbon dioxide emissions low.
Better yet – from China's point of view – the expanded offices will house research and development teams that make Chinese brainpower a part of Microsoft's global plans. Sales and marketing teams will also enjoy the upgraded digs.
As celebrations continued, Microsoft announced it had expanded its local "strategic incubator" program – the stuff the company does to lure startups into its ecosystem by offering free or cheap access to its clouds, plus help reaching local, regional and global markets.
Interestingly, Microsoft named automotive, gaming, health, financial technology, semiconductor communications, and SaaS cloud applications as its targets.
That's a somewhat contentious list of industries given the US and its allies are doing their best to ensure China remains less capable than rival nations in semiconductor technology capacity. In the field of gaming, China has slowed approvals for new games, a move that has seen Chinese gaming companies target offshore sales. Microsoft appears to be in a similar mood.
The United States also regards automotive technology as a field in which it wishes to reduce reliance on Chinese tech.
The Register cannot imagine a Chinese SaaS company escaping controversy if it expands to global markets – even if Microsoft vouches for it.
Another change at Microsoft China, seemingly unrelated to the company's birthday, is the appointment of Yuan "Bessie" Xin as president of its Chinese operations.
Yuan recently served as VMware's president and general manager for China – a gig she appears to have left for the Microsoft job.
In a canned statement, Yuan declared herself "both excited and honored to return to Microsoft" and ready "to help global enterprises develop in China, to promote Chinese innovation to the world … and make the Chinese market a world stage that inspires innovation." ®